In its war of aggression against Ukraine, Russia repeatedly comes up against its military limits. There are already plans to increase the number of soldiers. Now the conversion of the army is to follow.
Russia's Defense Minister Sergey Shoigu has announced that the Russian army will be restructured in order to implement the increase in troop levels demanded by the Kremlin. Only through structural changes in the armed forces is it possible to guarantee Russia's security, Shoigu said at a Defense Ministry meeting on Tuesday. Against the background of the Ukraine war, Kremlin chief Vladimir Putin announced shortly before New Year's Eve that he would increase the number of soldiers from 1.15 to 1.5 million.
According to Schoigu, two large territorial units are to be created that combine several branches of arms; the Moscow and Leningrad Military Districts. Independent military units are also to be set up in the Ukrainian areas annexed by Russia. In addition, Shoigu announced the establishment of an army corps in the northern Russian republic of Karelia. This could be a reaction to the planned NATO accession of the Scandinavian countries Sweden and Finland.
The combat effectiveness of the fleet, the air force and the missile forces should also be strengthened, Shoigu demanded. The renewal of the structures should therefore be completed between 2023 and 2026. Because of a large number of defeats in the war of aggression against Ukraine, the military leadership in Moscow is confronted with numerous problems and shortcomings that are now to be remedied.
Source: Stern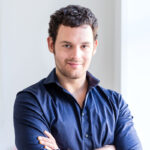 David William is a talented author who has made a name for himself in the world of writing. He is a professional author who writes on a wide range of topics, from general interest to opinion news. David is currently working as a writer at 24 hours worlds where he brings his unique perspective and in-depth research to his articles, making them both informative and engaging.