The head of the Wagner mercenary group is said to have great influence in the Russian power apparatus. Now the close confidante of Kremlin chief Putin raises serious allegations and reiterates a demand.
The head of the Russian private army Wagner, Yevgeny Prigozhin, has accused employees close to Kremlin boss Vladimir Putin in the presidential administration of treason. They pretend to be on Putin's course, but in reality they are disrupting the course of the war and waiting for a quick end to serve up to the US if Russia is defeated, Prigozhin claimed in a statement.
The businessman's troops are fighting alongside the Russian army in Ukraine. At the same time, he said that Moscow would soon comply with its demands for the YouTube video platform to be blocked.
"Wagner's Sledgehammer"
"Youtube is an information plague of our time," said Prigozhin. So far, the service has not been blocked in Russia – unlike Twitter, Instagram and Facebook, for example, "because a large number of people work in the presidential administration who think only of one thing – that Russia may lose the war as soon as possible". These people are the "traitors of their people and their country" and "Wagner's sledgehammer" is waiting for them in the future, said Prigozhin.
The statement is an allusion to a video published by Wagner, which is supposed to show the killing of a renegade mercenary from his own ranks. The Wagner fighter first voluntarily went into Ukrainian captivity, but then returned to Russia as part of a prisoner exchange and, according to the video, was killed with a sledgehammer. The clip sparked international outrage. Prigozhin is wanted in the US with a reward for his capture because he is said to have interfered in the US presidential election.
Youtube last access to information
Prigozhin demanded that anyone who continued to use the service after YouTube was blocked should be punished. Blocking YouTube in Russia, following the example of other blocked social networks on the Internet, was discussed at the beginning of the war. However, the plans came to nothing. For many Russians, who lament manipulation by one-sided propaganda on state television, YouTube is one of the last sources of unimpeded access to a wide variety of information. Prigozhin claimed that only "false news" was being spread there.
Source: Stern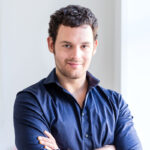 David William is a talented author who has made a name for himself in the world of writing. He is a professional author who writes on a wide range of topics, from general interest to opinion news. David is currently working as a writer at 24 hours worlds where he brings his unique perspective and in-depth research to his articles, making them both informative and engaging.