"There's nothing there yet": Around 3.4 million students in Germany are still waiting for the 200-euro energy price lump sum.
Student representatives have criticized the sluggish implementation of the announced 200-euro energy price lump sum for students and technical students. The current status is a "pure annoyance," said Pablo Fuest, board member of the umbrella organization of student representatives (fzs) of the German Press Agency.
"We finally expect clarity and a student-friendly implementation," he added. "Although the traffic light announced that the small support would be paid out at the beginning of 2023, nothing is there yet."
In September, the traffic light coalition agreed on the 200-euro special payment for students and technical students. A law was finally passed in mid-December. But the approximately 3.4 million people affected are still waiting for the money. Implementation is a problem. Until now, there has not been a central office that has all the data and account details of all students and technical students. The federal and state governments argued for a long time about data exchange, data protection and the payment methods for the money. At the moment we are still working on an online application platform.
The Federal Ministry of Education is "very vague", criticized Fuest. "Sometimes they talk about the beginning of 2023, sometimes about the end of winter. This nail-biter is not an acceptable situation." The money is now urgently needed by the many students in poverty.
Source: Stern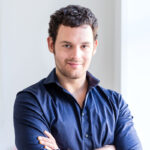 David William is a talented author who has made a name for himself in the world of writing. He is a professional author who writes on a wide range of topics, from general interest to opinion news. David is currently working as a writer at 24 hours worlds where he brings his unique perspective and in-depth research to his articles, making them both informative and engaging.