A vote of no confidence was held shortly before the run-off election for the Czech presidency. There were no surprises, which is one of the reasons why the opposition is now being heavily criticized.
As expected, the liberal-conservative government in the Czech Republic survived a vote of no confidence in parliament. The required majority of 101 votes to remove the cabinet was clearly missed.
81 MPs from the populist party ANO and the ultra-right SPD voted against the five-party coalition under Prime Minister Petr Fiala during the night. But 102 representatives of the people expressed their confidence in the government.
The vote took place shortly before the run-off election for the Czech presidency on January 27th and 28th. Government politicians therefore accused the opposition of having misused the 25-hour debate on the motion of no confidence as an election campaign show. In the runoff, opposition politician, billionaire and ANO founder Andrej Babis meets former NATO general Petr Pavel.
ANO parliamentary group leader Alena Schillerova, on the other hand, justified her party's motion of no confidence with current problems such as the shortage of certain medicines or high energy prices. It was the second vote of no confidence in the coalition since the Fiala government took office in December 2021.
Message from the Chamber of Deputies, in Czech
Source: Stern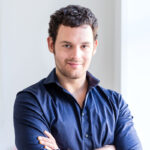 David William is a talented author who has made a name for himself in the world of writing. He is a professional author who writes on a wide range of topics, from general interest to opinion news. David is currently working as a writer at 24 hours worlds where he brings his unique perspective and in-depth research to his articles, making them both informative and engaging.