Every sixth child in Germany is overweight. It is difficult not to become obese given our living conditions, says sports medicine specialist Prof. Christine Joisten. But there is a chance to significantly minimize the risk.
Almost 13 million adults in Germany are affected by obesity, according to figures from the Robert Koch Institute. It's not about a few pounds too much, but about a high percentage of fat in the body. Prof. Christine Joisten from the Institute for Movement and Neuroscience at the Sports University in Cologne describes the risks in the 447th edition of the podcast "Today Important": "What is involved in increased fat mass in the abdomen is what is associated with diseases. Where you then have more cardiovascular diseases, more tumor diseases, more inflammatory diseases, rheumatoid arthritis."
In Germany it is difficult not to become obese

People who already have people in their family who suffer from obesity are susceptible to morbid obesity. The level of education often plays a role and the temptations in the supermarket. In an interview with "Today important" host Michel Abdollahi, the general practitioner and sports doctor also explains that it is difficult not to become obese given the social circumstances: "We don't need to move that much, now the pandemic is about eating even more came home on wheels. Ways to school or to the club have decreased significantly more than the club offers."
Children need good role models

Every sixth child in Germany is already overweight or even suffers from obesity. This is where the parents come into play, says Prof. Joisten: "The most important thing is the role models: what I want to achieve with my child as a parent, I have to set an example accordingly." It starts with habits that many adults also have: "If you sit in front of the TV all the time and eat chocolate, it's hard for the child to understand that they shouldn't do it themselves." It is also important to introduce food and prior cooking as a shared ritual. Ecology is also a factor. According to the expert, anyone who eats sustainably, i.e. uses lots of fruit, vegetables and regional foods, is automatically on the right path to a healthy diet.
Social skills against obesity

Prof. Joisten also advocates more educational opportunities, especially for young people. This would give children and young people more social skills, and this helps when choosing the right food: "If we want to think preventively – whether it's about the climate, New Year's Eve crackers, integration or a healthy lifestyle – then we simply need a very good education. Children and young people must be taught what is good for them, in their social environment and for their health." Then you can resist the big temptations of the food industry.
Your subscription to "important today"

Don't miss an episode of "today important" and subscribe to our podcast at: , , , , or in your favorite podcast app. If you have any questions or suggestions, please write to us.
Source: Stern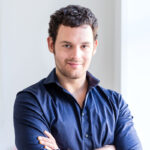 David William is a talented author who has made a name for himself in the world of writing. He is a professional author who writes on a wide range of topics, from general interest to opinion news. David is currently working as a writer at 24 hours worlds where he brings his unique perspective and in-depth research to his articles, making them both informative and engaging.