It's Ron DeSantis' next blow to what he sees as an overly woke Florida education system. At the urging of the Republican governor, African American studies are banned in high schools. They "inexplicably" broke the law, they said.
Ron DeSantis has (again) spoken an arch-conservative power word when it comes to education. The Republican governor (and a possible Trump challenger in the next presidential bid) has ruled out a planned, statewide pilot project, at least for Florida's high schools, before it even starts. The fact that Afro-American studies should be offered in schools as a new advanced course (Advanced Placement Course) not only "inexplicably" violates state law, but also has "no educational value," to the competent college board on January 12. The specific law that the course content violates is not addressed. DeSantis spokesman Bryan Griffin told CNN that the course "leaves large, ambiguous gaps that can be filled with additional ideological material, which we will not allow."
Should the initiators want to return to the negotiating table "with legal, historically correct content" in the future, the ministry is open to this, the letter goes on to say. The AP courses allow high school students to earn college credit.
The new course should initially only be offered at 60 high schools in the USA (at least one of them in Florida) and only from 2024/25 at all schools. The interdisciplinary subject was intended to cover not only history but also civil rights, politics, literature, art and even geography of African Americans.
Like all new majors, these courses have undergone a "rigorous, multi-year piloting phase collecting feedback from teachers, students, researchers and policymakers," the College Board said in a statement.
Ron DeSantis cracks down on "woke" education in Florida

The new ban is just the next step in a series of measures DeSantis is taking to curb school teaching about race, sexuality, and gender identity. At his inauguration (the 44-year-old recently won re-election as governor by a wide margin), DeSantis pledged to continue to work to make Florida "the land of liberty and the land of sanity."
presidential candidacy
If not Joe, then who? Who could be running for the presidency among the Democrats
In April 2022, the top Republican star signed what proponents call the Stop Woke Act. In doing so, the governor significantly restricted the school discourse on racism. According to the New York Times, it prohibits, among other things, "teaching that could teach students responsibility or guilt for the past actions of other members of their ethnic group."
Just a month earlier, DeSantis had caused a stir with another controversial law. With what critics call a "don't say gay" law, the government banned educators from speaking to children in kindergarten through third grade about sexual orientation and gender identity.
According to media reports, the DeSantis administration has also asked all universities in the state to disclose the number and age of all students who are being treated for gender dysphoria, have already started hormone therapy or have undergone gender reassignment surgery. Why DeSantis apparently wants to know all this is unclear.
Sources: ""; "";
Source: Stern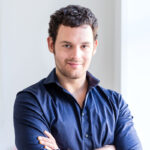 David William is a talented author who has made a name for himself in the world of writing. He is a professional author who writes on a wide range of topics, from general interest to opinion news. David is currently working as a writer at 24 hours worlds where he brings his unique perspective and in-depth research to his articles, making them both informative and engaging.