In the course of the corruption scandal in the EU Parliament, the revelations continue. Are Roberta Metsola now threatened with sanctions? The President of Parliament does not want to have made any mistakes.
In her opinion, the President of the European Parliament, Roberta Metsola, made no mistake by belatedly reporting a stay in a French luxury hotel and other trips paid for by a third party. "It wasn't a mistake, no speaker of parliament before me has ever taken this step," Metsola told the "Handelsblatt" (Saturday). Amid the EU corruption scandal, Metsola released information last week on gifts and travel paid for by third parties – much of it from last year.
According to parliamentary rules, MPs must report trips and gifts paid for by third parties by the end of the following month at the latest and publish them in a public register. According to Metsola, however, the Speakers of Parliament have not done so so far. She wanted to break with "what was customary, what was traditional and disclose everything," said Metsola. She wants to take responsibility and be a role model. Former Speaker of Parliament David Sassoli had not publicly reported any trips or gifts during his tenure.
Among other things, it is about a trip by Metsola to an appointment with a wine brotherhood in France, where the brotherhood paid for a five-star hotel. The news portal "Politico" reported that her husband also took part in the trip – Metsola did not officially state this. According to parliamentary rules, she should have reported the trip at the end of November last year.
It was initially unclear whether Metsola was now threatened with consequences. In theory, sanctions could be imposed for violations. The President of Parliament is actually responsible for implementing the rules.
In the most recent EU corruption scandal, the judiciary has accused former parliamentary vice president Eva Kaili of involvement in a criminal organization, money laundering and corruption. It is about alleged influence from Qatar and Morocco on political decisions of the European Parliament.
Source: Stern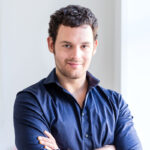 David William is a talented author who has made a name for himself in the world of writing. He is a professional author who writes on a wide range of topics, from general interest to opinion news. David is currently working as a writer at 24 hours worlds where he brings his unique perspective and in-depth research to his articles, making them both informative and engaging.