Rishi Sunak announced integrity and transparency. But the still new Prime Minister does not seem to be able to achieve the culture change. And then there is Boris Johnson.
Scandals surrounding Secretary General Nadhim Zahawi and ex-Prime Minister Boris Johnson are increasingly threatening British Prime Minister Rishi Sunak's Conservative Party. In the case of Zahawi, the allegation is that he might have negotiated with the authorities during his time as finance minister to settle a tax affair worth millions. Johnson is about alleged nepotism. For critics, these cases are just the tip of the iceberg for the conservative Tories, who have repeatedly been accused of corruption and backroom collusion.
Sunak wanted to do things differently after almost three scandal-ridden years under Boris Johnson. The 42-year-old announced integrity, honesty and transparency when he moved into Downing Street at the end of October. But the first balance reads devastatingly. There are allegations of bullying by several ex-employees against his closest confidante Dominic Raab – Deputy Prime Minister and Minister of Justice in one person. Demands for the resignation of cabinet member Zahawi are being raised.
Finally, Sunak himself received a penalty notice for the second time in around nine months: he had himself filmed in a moving car for a short video – without wearing a seat belt. In April 2022 he had already paid a fine for his involvement in the "Partygate" affair – at the time as Finance Minister.
New broom doesn't sweep well
The opposition believes that the Zahawi case in particular is a test for Sunak. "He promised a new broom," Labor politician Pat McFadden told Sky News on Sunday – and then added: But what's the use of a new broom if such incidents are dismissed with a shrug. Sunak had declared Zahawi's tax affair over – although much remained open and a statement by the politician raised new questions. McFadden's party colleague Rachel Reeves criticized on the BBC that Sunak was too weak to prevent any scandal.
In fact, Sunak never had the full support of his party. At the base, the go-getter Johnson is still popular, in the faction Sunak has to satisfy numerous groups. Actually, the prime minister should embody the return to serious politics after the turbulence surrounding Johnson and his short-term successor Liz Truss. "He was built as a leader who, like the hedge fund manager he once was, carefully analyzes the situation and then offers appropriate solutions," the Telegraph recently commented. "This mirage of the competent rishi is beginning to unravel."
Above all, the scandals are a distraction and Sunak's messages don't get through. Instead of discussing the content, it is now only a matter of whether the prime minister was buckled up or not. Even the massive wave of strikes that repeatedly paralyze the country cannot be brought under control by Sunak. He refuses to talk. "Rishi Sunak is missing," said Sharon Graham, general secretary of the Unite union.
Johnson further embroiled in scandals
The opposition has long been demanding new elections. A comeback by Boris Johnson, who is considered Sunak's opponent, is also repeatedly discussed. However, this danger for the incumbent is currently shrinking again. Because Johnson is regularly caught up in his own scandals and affairs.
He has now dismissed a Sunday Times report suggesting a link between Tory donor Richard Sharp's appointment as BBC chairman and his help with a financial construct for Johnson. According to the report, Sharp helped his longtime friend arrange a guarantee for a loan of up to £800,000 (€911,000). Shortly thereafter, Johnson proposed Sharp for the BBC post.
Source: Stern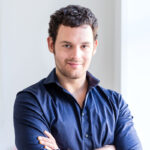 David William is a talented author who has made a name for himself in the world of writing. He is a professional author who writes on a wide range of topics, from general interest to opinion news. David is currently working as a writer at 24 hours worlds where he brings his unique perspective and in-depth research to his articles, making them both informative and engaging.