The dispute over the delivery of Leopard tanks from Germany to Ukraine overshadows the 60th anniversary of Franco-German friendship. Poland is now thinking about going it alone – without Germany.
It's not quiet around the leopard. For days, the pressure on Chancellor Olaf Scholz (SPD) has been growing and growing to give his ok for the tanks to be delivered to Ukraine. Kyiv has long demanded German tanks to defend itself against the Russian invaders. So far, however, the urgent appeals have remained unfulfilled.
Not even at the celebrations for Franco-German friendship, which has turned 60 years, Scholz cannot escape the leopard debate. The ceremony was linked to a joint cabinet meeting, which, however, brought only a few concrete results. They promise Ukraine "unwavering support" – but they do not go into specific weapon systems such as battle tanks.
French President Emmanuel Macron then became a little clearer at a press conference afterwards: he did not rule out the delivery of the French Leclerc battle tanks to Ukraine. "As far as Leclerc is concerned, nothing is out of the question." Oh la la!
Macron on main battle tank delivery: "Nothing is impossible"

However, Macron has one condition: providing these battle tanks must not escalate the conflict, must not weaken its own defense capabilities and must represent realistic and efficient support for Ukraine.
Von Scholz comes to a delivery of battle tanks: nothing. At the press conference in Paris, Scholz did not answer the question of whether the delivery of American M1 Abrams tanks was a condition for the delivery of German Leopard 2 tanks. "We only act in close coordination with one another," he merely affirmed.
At the Ukraine conference in Ramstein on Friday, Germany had not yet decided to deliver Leopard main battle tanks to the war zone, despite considerable pressure from allies. Several countries have expressed willingness to supply Leopard tanks. Since these come from Germany, the federal government would have to give its consent – but so far it has not done so.
tank building
The Leopard 2 is considered the best main battle tank of its time
Poland does not want to wait for Germany

Warsaw seems to have had enough of the silent Scholz: Poland's Prime Minister Mateusz Morawiecki has announced that he will, if necessary, deliver Leopard tanks to Ukraine without Germany's consent. He told the PAP news agency on Sunday: "We will not stand by and watch Ukraine bleed dry. Ukraine and Europe will win this war – with or without Germany."
If there is no early agreement with Germany, Poland will form a "smaller coalition" with other countries. These countries would then begin supplying some of their Leopard tanks to Ukraine without German approval.
Latvia, Estonia and Lithuania also called on Germany to "supply Leopard tanks to Ukraine immediately," as Latvian Foreign Minister Edgars Rinkevics wrote on Twitter.
Greens want fast Leopard deliveries to Ukraine

Within the traffic light coalition, there is also resistance to the SPD chancellor. Green Party leader Omid Nouripour is urging the federal government to take a quick position on other countries' requests to deliver tanks to Ukraine. If there is a request for a delivery permit from states in the European Union, "then they deserve a quick answer," said Nouripour on Sunday evening in the ARD "Report from Berlin". At the same time, he stressed the importance of international coordination on the issue of arms deliveries.
Green parliamentary group leader Agnieszka Brugger told the editorial network Germany (RND) on Sunday: "The most important thing is to quickly make the decision to deliver battle tanks together with our European partners." Brugger's parliamentary colleague Anton Hofreiter judged that Germany had "made a serious mistake" in Ramstein and thus further lost its reputation. "That has to be corrected quickly now," said the chairman of the European Committee to the newspapers of the Funke media group.
Olaf Scholz's party colleagues defend the chancellor. Germany is "a reliable and predictable partner" for Ukraine, "without losing sight of the fact that millions of Germans are seriously worried about Germany being involved in the war," General Secretary Kevin Kühnert told the "Rheinische Post" (Monday edition).
"Spiegel" report: Germany could deliver 19 Leopard tanks

Party leader Lars Klingbeil said at an event of the Hamburg SPD on Saturday that he wanted a chancellor "who thinks wisely, who acts wisely, who coordinates internationally". Klingbeil added: "What Olaf said, 'no going it alone', that has to be the premise." It is therefore "exactly right what the Chancellor is doing in this historic situation".
Explosive in the tank debate is a report by "Spiegel" that a list of Leopard tank stocks has been available for months. According to the AFP news agency, the ministry did not want to comment on this on Sunday. According to "Spiegel", the document also shows which copies would be suitable for delivery to Kyiv. The process is remarkable because the new Defense Minister Pistorius commissioned a corresponding inventory check on Friday.
According to the list available to "Spiegel", the Bundeswehr has a total of 312 different Leopard 2 tanks of different series. In May last year, however, 99 of them were for maintenance and repair work in the armaments industry, and one was already being sorted out.
The list therefore contains 212 Leopard 2 models under the heading "Stock Troops". Among these are the various models 2A5, 2A6, 2A7 and 2A7V – 2A7V is therefore the most modern version of the weapon system. As of May 22, the troops had 53 copies of this Leopard variant.
The list also shows which models would be suitable for delivery to Ukraine, the "Spiegel" reported, citing Bundeswehr insiders. It is therefore conceivable that the Bundeswehr could hand over the 19 Leopard 2A5 models because they were only used for exercises.
Source: Stern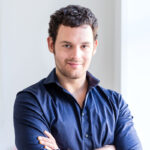 David William is a talented author who has made a name for himself in the world of writing. He is a professional author who writes on a wide range of topics, from general interest to opinion news. David is currently working as a writer at 24 hours worlds where he brings his unique perspective and in-depth research to his articles, making them both informative and engaging.