In his first appearance, Defense Minister Boris Pistorius postponed the decision on tank deliveries to Ukraine. What is really behind it?
Is Germany sending Leopard 2 tanks to Ukraine or not? This is one of the questions that has been overshadowing the inauguration of the new Defense Minister Boris Pistorius (SPD) since the end of last week. At his first big appearance at the meeting of the Ukraine support group in Ramstein on Friday, Pistorius was hesitant and postponed a decision. On Sunday evening, the talk show presenter is now trying her luck with the new minister.
While Pistorius is connected from Paris, the following guests are sitting with Will in the ARD studio:
Lars Klingbeil, party chairman of the SPD

Roderich Kiesewetter (CDU), member of the Bundestag

Sönke Neitzel, military historian and professor of military history

Nicole Deitelhoff, political scientist

The previously announced defense and security expert Ulrike Franke had to cancel at short notice because her flight from London had been cancelled.
First, however, the presenter devotes herself to the new Federal Minister of Defense in a one-on-one interview. Unsurprisingly, Pistorius has to face the reproachful questions about the postponed decision in the "Leopard 2" matter. "Is that how security policy works in times of crisis?" Will asks. But she reckoned without the SPD politician.
Pistorius at Anne Will: amazement instead of answers

Because Pistorius does not give any clear answers that evening, but creates further confusion: Before tanks can be delivered, an inspection order must first go through, explains the former interior minister of Lower Saxony. Pistorius now wants to find out not only the number of tanks, but also their operational capability and possible time of deployment – "if the delivery starts," he adds.
A strange time for such an examination: After all, Chancellor Olaf Scholz (also SPD) has been discussing possible deliveries to Ukraine for months. "You caused amazement with this test order," notes Will. The "Spiegel" also reported on Friday that such an inventory list had been in existence since early summer. But Pistorius answers only briefly: "You can judge it either way."
He then explains one thing: Germany has always acted together and in coordination with its allies on these issues, according to Pistorius. "There's no reason to deviate from that." In fact, several sources had reported a very mixed mood when it came to the "Leopard 2" delivery in Ramstein. Only: Does the situation in Ukraine still allow for such a long process of consideration?
tank building
The Leopard 2 is considered the best main battle tank of its time
Anne Will: Klingbeil defends the Chancellor

The group in the studio doesn't agree either. While the CDU and opposition politician Roderich Kiesewetter and the military historian Sönke Neitzel see the federal government's phlegmatic attitude as a symbol of "hesitation", SPD leader Lars Klingbeil unsurprisingly takes a defensive stance.
On the one hand, Germany is already supplying Ukraine with self-propelled howitzers and tanks of the "Marder" type, among other things. On the other hand, today's decisions would influence how the world will look in 20 to 30 years, according to Klingbeil. He is alluding to the fact that the "Leopard 2" tanks could also be misused for offensive attacks.
"We always have to weigh up the consequences in times of war and peace," said Klingbeil. That's another reason why Scholz has to take his time.
Expert at Anne Will: Scholz' communication "devastating"

This is exactly where the criticism comes in. Because why exactly Scholz takes so much time in this matter, nobody knows even after months. Military expert Neitzel considers arguments that the delivery of 50 decades-old tanks could trigger a nuclear war to be "nonsense."
The delivery of the "Leopard 2" does not decide the war, says Neiztel. The fact that the government is only now taking the time to weigh up decisions is far too late. "None of us know how the war will continue," said the military expert. "But we have to be prepared." CDU politician Kiesewetter even fears that Russia will also target Moldova and the Baltic States after attacking Ukraine.
The fact that Scholz always sticks his head in the sand in his style of government is unlikely to help the debate much: the chancellor's communication is "devastating," says political scientist and conflict researcher Nicole Deitelhoff: "You could do more there."
Will also follows up again: According to the moderator, you don't understand the Chancellor's actions and thoughts. "The foremost task of a politician is to explain himself," she lectures, slightly sardonically, in the direction of Klingbeil.
Will debunk debate: "Are these tanks even necessary?"

The viewers suspect: the debate about "Leopard 2" is developing more and more into a representative debate for fundamental problems in the federal government. In fact, the population does not seem to have a clear stance on the subject either: In a survey by ARD "Deutschlandtrend", 46 percent were in favor of the delivery of the tanks and 43 percent were against.
"The debate about the tanks has been jazzed up," says military historian Neitzel. Neither he nor Deitelhoff think it likely that Putin will allow the war to escalate further if a tank is delivered. Even Klingbeil admits that. Nevertheless, he continues to plead for a responsible security policy. "I think it's very important to think in different scenarios," says Klingbeil.
In the end, it's Will who debunks the straw man debate: "Are those tanks even needed?" she asks. The answers: thin. Kiesewetter sees the delivery primarily as a "psychological signal" with which Germany is positioning itself. Neitzel, on the other hand, makes a more pragmatic argument: "We're going to have to gradually replace Ukraine's Soviet material with Western material anyway," he explains. "We can't get around that."
Incidentally, Scholz himself commented on the 60th anniversary of the Elysée Treaty together with French President Emmanuel Macron on the Ukraine war: Europe supports Ukraine financially and humanitarianly and stands by its side, according to a guest article by the two heads of state. A clear answer is still missing on specific points such as the "Leopard 2" tanks.
Source: Stern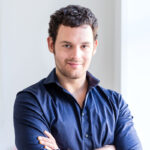 David William is a talented author who has made a name for himself in the world of writing. He is a professional author who writes on a wide range of topics, from general interest to opinion news. David is currently working as a writer at 24 hours worlds where he brings his unique perspective and in-depth research to his articles, making them both informative and engaging.