Russia repeatedly threatens to destroy weapons from the West. According to Russian intelligence, Kyiv has now transported missiles and artillery to the Rivne nuclear power plant.
The Russian foreign intelligence service (SVR) accuses Ukraine of stationing weapons supplied by the West on the site of nuclear power plants to protect against destruction.
The head of the foreign intelligence service, Sergei Naryshkin, announced in Moscow that Kiev's calculations are that the Russian troops will not strike at the nuclear power plants because of the danger of a nuclear catastrophe. The SWR data cannot be checked. Naryshkin claimed that there is credible information that about Himar-type multiple rocket launchers and large-caliber artillery are housed there.
In the last week of December, railway wagons with the "deadly cargo" were brought to the Rivne nuclear power plant via the Rafalivka railway station in western Ukraine, it said. SWR did not present any evidence. "If there is a large detonation and a nuclear power plant is destroyed, for example by a new misdirection of a missile by the Ukrainian air defense system, the blame for the tragedy is always blamed on Moscow," said the SWR report.
Russia: "Ukraine builds dirty bomb"
The Kremlin in Moscow said the SWR data should draw the attention of the International Atomic Energy Agency (IAEA). Recently, Russia had already claimed that Ukraine was building a dirty bomb with nuclear material. The IAEA experts had found nothing in the country. At the same time, Kyiv accuses Russia of having stationed military equipment on the site of the occupied Zaporizhia nuclear power plant.
Russia invaded Ukraine on February 24, 2022. In the course of its war of aggression, Moscow has repeatedly threatened to destroy western arms supplies to Ukraine. In the debate about the delivery of Leopard main battle tanks to Kyiv, for example, Moscow warns that this would take the war to a new level. Russian Deputy Foreign Minister Sergei Ryabkov said on Monday that the Western weapons would be destroyed by Moscow's troops.
According to the Moscow news agency Interfax, Kremlin spokesman Dmitry Peskov said that the back and forth between the EU countries over the Leopard tank shows the "nervousness" there. "First of all, the Ukrainian people will pay for all these actions, for this pseudo-support," said Peskov.
Source: Stern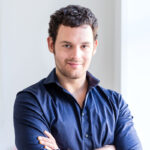 David William is a talented author who has made a name for himself in the world of writing. He is a professional author who writes on a wide range of topics, from general interest to opinion news. David is currently working as a writer at 24 hours worlds where he brings his unique perspective and in-depth research to his articles, making them both informative and engaging.