First, a group that wanted to kidnap Minister of Health Karl Lauterbach flies up. Later, a retired teacher is also arrested. Now five suspects are to be tried.
Federal prosecutors have filed charges against a suspected terrorist group that is said to have planned the overthrow of the federal government and the kidnapping of Federal Minister of Health Karl Lauterbach (SPD). The trial against the four men and one woman who have been in custody since last year is to take place at the Koblenz Higher Regional Court, the Karlsruhe authorities announced on Monday. All of the accused are accused of preparing a highly treasonable undertaking against the federal government.
The investigators assume that the group came together by January 2022 at the latest – with the aim of "triggering civil war-like conditions in Germany by means of violence and at least accepting casualties and thus bring about the overthrow of the federal government and parliamentary democracy".
In their place, an authoritarian system of government based on the model of the German Empire should be established again. The plans were to be accompanied by a prolonged nationwide power outage and the kidnapping of the health minister.
arrests in the past year
The four men were arrested on April 13, 2022 at various locations in Germany. This was preceded by a meeting between one of the men and an undercover investigator about a weapons deal. A number of firearms and ammunition, cash, gold bars, silver coins and foreign currency were seized during nationwide searches. A little later, the federal prosecutor's office took over the investigation. In mid-October, she also had a retired teacher arrested in Saxony, who is said to have held a higher position in the group.
According to earlier information, those arrested in April came from Neustadt an der Weinstrasse (Rhineland-Palatinate), Falkensee near Berlin and from the districts of Landshut (Bavaria) and Ammerland (Lower Saxony).
Source: Stern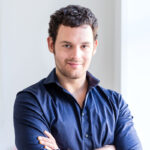 David William is a talented author who has made a name for himself in the world of writing. He is a professional author who writes on a wide range of topics, from general interest to opinion news. David is currently working as a writer at 24 hours worlds where he brings his unique perspective and in-depth research to his articles, making them both informative and engaging.