The dispute in the coalition over the delivery of Leopard 2 main battle tanks has escalated in recent days. SPD boss Klingbeil criticizes the "excited debates" and "insults"
In the dispute over the delivery of battle tanks to Ukraine, SPD leader Lars Klingbeil has criticized "cross-shots" by politicians from the FDP and the Greens and suggested that the party leaders of the coalition partners intervene.
"I know what I would do as party leader if my party keeps throwing cross shots like this," said Klingbeil at a press conference in Berlin. "I would talk to the relevant people. That doesn't reflect well on your own party leadership if there are always people around."
Klingbeil criticized the "excited debates (…) to the point of insults" in recent days. "The greatest favor we can do for Vladimir Putin is that we are currently dividing in the western alliance, in German politics."
In the past few days, the dispute in the coalition over the delivery of Leopard 2 main battle tanks had escalated. The FDP politician Marie-Agnes Strack-Zimmermann, chairwoman of the Defense Committee in the Bundestag, described the Chancellor's communication on the tank issue as a "disaster". The chairman of the Europe Committee in the Bundestag, Anton Hofreiter (Greens), told the newspapers of the Funke media group that the federal government was making a "significant mistake" with its hesitation and was losing trust. "That must now be corrected quickly."
Green boss cannot understand arguments
Green leader Omid Nouripour has again called for a quick decision on the supply of main battle tanks to Ukraine and has shown little sympathy for certain counter-arguments. "I don't know why armored personnel carriers aren't escalating, but main battle tanks are," said Nouripour in Berlin. The federal government has so far decided to deliver the Marder infantry fighting vehicle, but a decision on the Leopard 2 battle tank is still pending.
"It is therefore all the more necessary that there is finally clarity and as soon as possible," said Nouripour. "Our partner countries, above all the people in Ukraine, deserve it." In consultation with the partner states, what Ukraine needs should be supplied and it is becoming more obvious every day that it needs main battle tanks.
Within the traffic light coalition of SPD, Greens and FDP there are different views "on details, for example on the question of speed and the question of synchronization with the Americans".
Source: Stern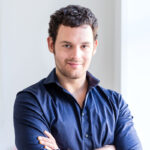 David William is a talented author who has made a name for himself in the world of writing. He is a professional author who writes on a wide range of topics, from general interest to opinion news. David is currently working as a writer at 24 hours worlds where he brings his unique perspective and in-depth research to his articles, making them both informative and engaging.