In the debate on battle tanks for Kyiv, is Chancellor Scholz a clever helmsman or a brake pad? Ukraine may be running out of time and Germany would then look very bad.
The Polish government now wants to bring about a decision in the dispute over the delivery of Leopard main battle tanks to Ukraine. The announced application for a delivery permit puts the federal government under pressure to act in front of the allies.
First of all, not making a decision and leaving an application hanging for weeks – as practiced by Chancellor Olaf Scholz (SPD) last year in the case of Estonia and the howitzers from old GDR stocks – does not seem an option.
Poland's Prime Minister Mateusz Morawiecki has announced that he will, if necessary, deliver Leopard tanks to Ukraine without Germany's consent. If there is no early agreement with Germany, Poland will form a "smaller coalition" with other countries. It's all about this:
Why is Ukraine so urgently claiming the leopard?
From the very first day of the war, Ukraine surprised Russian attackers with its military capabilities. The Russian advance was stopped and pushed back. But Russia is building forces for a new push that could see Ukraine take heavy casualties or lose more territory. Former NATO general Hans-Lothar Domröse expected "a terribly bloody spring offensive" in a "Spiegel" interview. Or as Poland's Prime Minister Mateusz Morawiecki told the PAP news agency on Sunday: "We will not stand by and watch Ukraine bleed dry. Ukraine and Europe will win this war – with or without Germany."
What main battle tanks does Ukraine have so far?
Since the Russian annexation of Crimea in 2014, Ukraine has been preparing for a military confrontation with Russia with the support of NATO. From old stocks, it has hundreds of armored personnel carriers as well as battle tanks from Soviet development, older ones like the T-72 or the T-80 and also the successor model T-90 – as captured tanks, left behind by Russian troops. In the first phase of the war, states such as the Czech Republic, Poland and Slovakia made their old stocks available to Ukraine. At the same time, a qualitative step forward began, in which the Ukrainian artillery received modern Western rocket launchers and the 2000 self-propelled howitzer.
Western main battle tanks – in this case the Leopard in particular – would now increase Ukraine's ability to offensive, i.e. to recapture occupied territories. These tanks are superior to the Russian device, especially in the more modern versions, and can often destroy the opponent in a "duel".
Can the federal government still deliver on time?
The Bundeswehr had 312 Leopard 2 tanks last year, but not a single model of the older Leopard 2A4 version, which is now being considered for Ukraine. 19 pieces in the Leopard 2A5 version are the most likely to be dispensable for the German Armed Forces. They are currently used in the combat training center to "represent enemy forces", so they are intended to represent the enemy during training. The follow-up questions that arise are continuously being clarified: training, spare parts, ammunition. Critics at home and abroad warn that Ukraine could be running out of time.
A bitter experience: in the federal government, the decision-making process seemed to have been understood several times as a real challenge. This was followed by general astonishment that decisions had to be implemented in practice. Specifically: Where exactly the promised 40 Marder armored personnel carriers will come from, for example, as a German contribution to Ukraine, has not yet been announced, while there are already discussions about Leopard tanks.
Are there other main battle tanks?
Great Britain has already announced that it wants to give the Challenger 2 to Kyiv. For the use of weapon systems, however, it is advantageous if the device is as uniform as possible. The large device may have to be driven out of the Ukraine for repairs. The tank builder KMW and the German Ministry of Defense have set up a workshop center ("hub") in the border area between Slovakia and the Ukraine in order to repair systems such as the Panzerhaubitze 2000 after use at the front and to replace wearing parts.
What can you do with 14 Leopard tanks from Poland and 14 British Challengers? Is this more than symbolic politics?
One company each is equipped with 14 main battle tanks in the German armed forces and in the Polish armed forces. They work in conjunction with armored personnel carriers and other large weapons. It is the hope and demand of the Ukrainian government that this could only be the start of a larger transfer of possibly hundreds of main battle tanks – or in other words, a commitment to defense assistance "whatever it takes" ("whatever is necessary").
How is the mood in Germany?
According to a survey, a possible delivery of Leopard tanks to the Ukraine is controversial among the German population. 46 percent of those surveyed in the current "Deutschlandtrend" for the ARD "Morgenmagazin" are in favor of it, almost as many are against it (43 percent). The remaining 11 percent cannot or do not want to commit themselves. In eastern Germany in particular, most respondents are against this (32 to 59 percent).
Source: Stern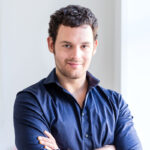 David William is a talented author who has made a name for himself in the world of writing. He is a professional author who writes on a wide range of topics, from general interest to opinion news. David is currently working as a writer at 24 hours worlds where he brings his unique perspective and in-depth research to his articles, making them both informative and engaging.