Health Minister Karl Lauterbach asked in December for more financial support for doctors who treat children's respiratory infections. Now they should get more money.
Doctors should temporarily get more money for such treatments because of the high workload caused by many respiratory infections in children. The Central Association of Statutory Health Insurance Funds (GKV) and the National Association of Statutory Health Insurance Physicians (KBV) agreed on this on Monday. The "Ärzteblatt" reported about it first.
With the step, "the additional treatment effort, which is due to the extraordinarily high accumulation of infectious diseases, triggered in particular by the unprecedented wave of RSV infections, is fully compensated," says a letter from the National Association of Statutory Health Insurance Funds and the KBV to the Minister of Health Karl Lauterbach (SPD), which is available to the German Press Agency.
Lauterbach had asked for more financial support for the doctors in December. Reports of high burdens in the health system due to many respiratory diseases in children and bottlenecks in medicines had previously accumulated.
According to a statement by the KBV, paediatricians, family doctors, ENT doctors, pneumologists and specialists in speech, voice and hearing disorders in children should now receive a surcharge of around EUR 7.50 if they treat children up to the age of 12 for a respiratory disease or have treated. The surcharge will be paid retrospectively from October 1, 2022 up to and including March 31, 2023. The statutory funds increase the remuneration by 49 million euros.
Source: Stern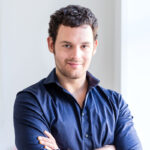 David William is a talented author who has made a name for himself in the world of writing. He is a professional author who writes on a wide range of topics, from general interest to opinion news. David is currently working as a writer at 24 hours worlds where he brings his unique perspective and in-depth research to his articles, making them both informative and engaging.