Even 32 years after reunification, quite a few East Germans still feel like second-class citizens. In order to get more people from the East into management positions, the Eastern Commissioner has now presented a report.
East Germans rarely have the say in the executive floors of federal authorities and federal courts. Although around 20 percent of the population are native East Germans, their share in management positions in the upper and highest federal authorities is only 13.9 percent. If you only take the five eastern German states without Berlin as places of birth, the figure is only 7.4 percent. This emerges from a survey by the Eastern Commissioner Carsten Schneider, which the federal cabinet will discuss on Wednesday.
"More than 32 years after reunification, East Germans are clearly underrepresented in the leadership positions of our country – a problem that has still not been solved," said Schneider of the German Press Agency. "This federal government is making that an issue." Not only in politics and administration, but also in business, culture, science, the judiciary and the media, more East Germans should be placed in leadership positions. "This is crucial for social cohesion and the stability of our democracy," said Schneider.
His report states that many East Germans feel like second-class citizens because they are underrepresented in the elite. To change that, Schneider does not want to resort to a quota. Rather, according to one concept, many small adjustments should be made. First of all, the data on the places of birth are to be recorded more systematically. Federal authorities should work with voluntary commitments. Selection committees should be made up of more diverse staff, managers should be specifically prepared for their tasks and networks should be promoted.
Source: Stern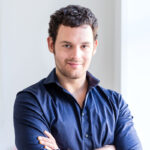 David William is a talented author who has made a name for himself in the world of writing. He is a professional author who writes on a wide range of topics, from general interest to opinion news. David is currently working as a writer at 24 hours worlds where he brings his unique perspective and in-depth research to his articles, making them both informative and engaging.