Now the DTs have the possibility, through platforms and software of all kinds, to know everything about the other. If in such and such a match he made a move, it is known that in another match he changed this idea for another. scaloni He knows the hairs and marks of everything the Netherlands does and the good old Louis Van Gaal could write a book with everything our team can offer or where it has weaknesses.
The Dutch coach surely knew Scaloni's initial thought, referring to the base team, to the formation by heart: Dibu, Molina, Cuti, Otamendi, Acuña, De Paul, Paredes, Lo Celso, Messi, Lautaro and Di María. Nice and easy.
There are perhaps few things more reassuring in the life of a coach than having a clear and precise foundation of the team he leads. Perhaps, of these eleven, there could be a change on the sides (Montiel for Molina, Tagliafico for Acuña), but not much else. However, things were not as linear due to several factors. Some of them, even, by positive factors.
To start the World Cup, the Argentine coach resorted to that base formation, with the papu gomez -man from the small table, player very close to the coach- replacing the injured and discarded the celso. The defeat, in addition to a loud slap, made it clear to us that Scaloni broke his promise that "Only those who are 100 percent will play".
Cuti Romero, Paredes, Papu and Lautaro Martinez were not in full. Romero had not played a single game in a month, Paredes had been coming off an injury that stopped him for a long time at Juventus, Papu Gómez had a knee problem and, although everything possible was hidden, Lautaro Martinez suffered a blow to the ankle in one of his last games at Inter and played thanks to an infiltration, not only against Saudi Arabia, but also against Mexico. But Lautaro was the only one of these four who played the second game. The DT changed the other three before the middle of the second half against the Saudis and, directly, ruled them out of the commitment against the Mexicans. Only Cuti entered for a while, when the game was on track and Scaloni decided to defend with three central defenders.
But this question of the discomforts of footballers who were number one in the coach's primary idea was not entirely negative. The absence of some of these players opened the door for four replacements who have fantastic current events in European football: Lisandro Martinez (the only left-handed central defender on the team)Enzo Fernandez (can occupy any of the midfield positions with equal effectiveness), Alexis MacAllister (fully adapted to English football, it can be internal, double 5 or link) and Julian Alvarez (highly praised by Guardiola and his Manchester City teammates, scoring center forward, more technical and more willing to recover than Lautaro). That is, in misfortune, scaloni he found that his list of 26 was much richer than, perhaps, he himself thought.
So he "memory team"It is no longer so. Despite the fact that he must fulfill different missions from the ones he fulfills in Benfica, Enzo Fernandez He made it clear that playing as a central midfielder fits him like a glove. Now, that one of the chances is for Paredes to return – a man from Messi's court circle, a fetish footballer for Scaloni -, the press and the fans ask "why is Enzo leaving?". Can they play together? Of course. Where Enzo Fernández performed more and better, both in Defense, as in River and now in Benfica he is as an insider, looser, more advanced. But, for that and always thinking that he will make a 4-3-3, De Paul would have to be removed (he would have to be very injured for the DT to remove him) or Alexis. And, if we take into account the background, in the starts Scaloni always used Enzo as a central midfielder.
Another that became an undisputed is Julian Alvarez. It is true that he scored a great goal against Poland and put the signature to the pressure of Paul's about the Australian goalkeeper, but Julián is much more than those two goals. He is a center forward with a lot of movement, he generates very important options for those who are in charge of looking for him with deep passes, but he also has a rare intelligence to leave the "space of 9" free so that it can be occupied by Messi or by an internal midfielder that arrives. .
In addition to this, the kid from Calchín has an amazing virtue: he always chooses the correct form of definition. IF it is necessary to define above, define above. If you have to finish off hard, aim at the goalkeeper's head. And if you have to play soft, down and with a stick, he does it. Its resources are endless.
Lisandro Martinez He stands at 1.75m, 14cm shorter than the Premier League average height. Nevertheless, has 85 percent of aerial duels won. ObviouslyScaloni he knows this and that is why, as soon as he can, he puts it on. It is difficult to get Cuti Romero out, first, because the former central defender from Belgrano and Atalanta is an extraordinary defender and has a well-established duo with Otamendi. But Lisandro, as has been said, is left-handed, strong, has excellent technique and gives him a clean start on the left that scaloni values ​​very much.
It is true that the line of three centrals that the Netherlands will surely present has the Argentine coach with some desire to make a "mirror" team and put together the same to generate duels on the entire field, but what tempts him the most is having Lisandro Martinez in there The Dutch know him well because he played for Ajax between 2019 and 2022 (he was champion 4 times) and there, in the Rinus Michels and Cruyff team, he played up to double 5.
Another one that forced the coach to get out of the box is Alexis MacAllister, although in this case he had already given an advance in the friendly – training that the National Team did against the United Arab Emirates in Abu Dhabi, a few days before the start of the World Cup. The Brighton player participated in several of the 5 goals that the national team scored that day, but, surprisingly, in the debut against Saudi Arabia, the DT preferred to go for the historic and resorted to Papu Gómez, although the Sevilla player played more in the band of what made it Mac Allister in subsequent matches. The loss of Gio Lo Celso was very traumatic because the former Rosario Central player does not have a replacement with similar characteristics. He is the footballer who gives Messi the most passes and is second in ball recoveries. The closest to him is Alexis. He has dynamics, intensity, passing, technique and, in addition, he has a good return, he actively participates in the recovery. He had already had a good first half with Mexico, although he didn't appreciate it to its full extent because it was a weak section of the team, but the goal that opened the story with Poland made him shine even more.
Obviously, no one knows what he has in store for us. the destination for the quarterfinal commitment against the Netherlands. Of all the rivals that Argentina played in the World Cup, this is the one with the highest rank. But there is something that will remain for what comes later, whether or not it is in this World Cup: the National Team extended its roster, enlarged the squad, improved quality, multiplied its variants, added footballers for whom the shirt is not a weight, but rather rather the opposite.
This World Cup already left us, today, without knowing how we will do at the fair, Enzo Fernández, Julián Alvarez, Lisandro Martínez and Alexis Mac Allister.
This is also a way to win.
Source: Ambito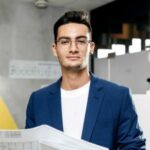 I am Pierce Boyd, a driven and ambitious professional working in the news industry. I have been writing for 24 Hours Worlds for over five years, specializing in sports section coverage. During my tenure at the publication, I have built an impressive portfolio of articles that has earned me a reputation as an experienced journalist and content creator.