The dream of the Austrian triumph at the Four Hills Tournament was blown away by the wind at the New Year's competition. Stefan Kraft crashed in Garmisch-Partenkirchen with bad luck when he was 18th, so the fifth in Oberstdorf in the overall classification is out of the race prematurely. Although his teammates presented themselves as strong as a whole, it was not enough for the podium, led by fourth-placed Manuel Fettner, in Norway's Halvor Egner Granerud's second victory.
Granerud, who was already successful at the start, cheered in spring weather around 12 degrees Celsius in front of 20,000 spectators, clearly ahead of Anze Lanisek (SLO) and qualification winner Dawid Kubacki (POL) about another sovereign success, his second in the tour and 16th in the World Cup . In the overall standings, the lead over World Cup leader Kubacki is already 26.8 points, the equivalent of around 15 meters. Pole Piotr Zyla (+40.1) in third place and Lanisek (+51.4) are even further behind.
The best ÖSV eagle at halftime is Junior World Champion Daniel Tschofenig (+61.9) in seventh place. Kraft (+74.6) is in tenth place, just ahead of Fettner (+76.2). "Bitter, it's over again," Kraft was dejected. In Partenkirchen, Fettner was almost 15 points short of the first ÖSV podium in "GAP" since 2017. "The three in front were just better today. The jumps hurt me a little because I've got more on it," Fettner wasn't completely satisfied.
Good team result
However, the ÖSV team was "brutally good", "we've shed the Garmisch curse a bit." Jan Hörl (5th), Tschofenig (7th), Michael Hayböck (10th) and Clemens Leitner (12th) also ended up in the top field and ensured an excellent team result. Only with Kraft did the Garmisch curse make itself felt a little again. "In the first round I had by far the worst conditions. Normally I don't like to talk myself out, but I can't brood too much," the world champion was disappointed in the finish area.
Due to the strong side wind, he also got fewer plus points, explained Kraft. His jump was over after "40 meters". Finally, in Garmisch it was also "getting faster and better", Granerud even had an upswing and jumped the best. At the third competition on the Bergisel in Innsbruck, the ÖSV-Adler want to "put on a cool show" again on Wednesday (1.30 p.m. / live ORF 1), emphasized Kraft. "I know that I can do it too. As a team, we jump very well, but it won't go well with the overall ranking."
Salzburg was annoyed that he was released immediately despite the unfavorable conditions. "It's about the tour, waiting a minute wouldn't have been stupid." After several good jumps on the Olympic hill in the run-up, it was particularly hard, added the 2015 Tournament champion, who had been badly beaten several times in Bavaria in recent years. In the final, he only managed to limit the damage a little from 22nd place.
ÖSV head coach Andreas Widholzl felt with power. "Of course it's bitter. He was extremely unlucky with the side and tail winds. You don't have many chances there," said the coach, who was very happy about the strong team performance. "The team was extremely strong and I want to highlight that. They performed extremely well."
Stand Four Hills Tournament
after two applications
Granerud 616.1 points
Kubacki 589.3
Zyla 576
Lanisek 564.7
Geiger 558.3
Wellinger 558.3
Tschofenig 554.2
Next: 10th Kraft 541.5 – 11th Fettner 539.9
Ski jumping: Pinkelnig also won the second competition in Villach
Ski jumping: Kubacki won in Garmisch-Quali – ÖSV-Adler in front
Ski jumping: Pinkelnig missed the next victory by just 0.9 points
Ski jumping: Granerud won the start of the tour in Oberstdorf – power 5.
My themes
For your saved topics
found new items.
info By clicking on the icon you add the keyword to your topics.
info
Click on the icon to open your "My Topics" page. They have of 15 tags saved and would have to remove tags.
info By clicking on the icon you remove the keyword from your topics.
Add the theme to your themes.
Source: Nachrichten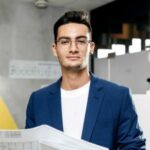 I am Pierce Boyd, a driven and ambitious professional working in the news industry. I have been writing for 24 Hours Worlds for over five years, specializing in sports section coverage. During my tenure at the publication, I have built an impressive portfolio of articles that has earned me a reputation as an experienced journalist and content creator.