Selfless, down-to-earth, helpful: Rosi Mittermeier was never the typical top athlete. Fame and glamor were not for "Gold-Rosi". Memories of a unique ski racer.
Rosi Mittermaier had the gift of never losing her down-to-earthness, despite fame and great fame.
The ski racer never imagined her two gold medals, which enchanted the whole of winter sports Germany at the 1976 Olympic Games in Innsbruck. "Honestly, it wasn't important to me that I was an incredibly good ski racer and it wasn't important to me at all that I win," said the mother of ex-alpine star Felix Neureuther once.
Mittermaier is one of the most natural sports stars that have ever existed. Exaggerated ambition and determination were foreign to her. The Bavarian didn't know envy or resentment. She was never really able to get anything out of all the hustle and bustle about her person. "I haven't done anything great," said the ski icon many years ago in her usual good-natured way. Two Olympic victories in downhill and slalom and a total of ten successes in the World Cup were enough for her fans to keep Mittermaier for a lifetime worship.
Family man "Gold-Rosi"
For the public she was the "Gold-Rosi", in private she led an unexcited life without glitz and glamor: Mittermaier enjoyed the happy marriage with her childhood sweetheart Christian Neureuther. Her family with son Felix, daughter Ameli and her grandchildren was the most important thing in the life of the cheerful Bavarian.
The racing driver loved her sport like no other, but Mittermaier could easily have done without the limelight. The main thing is skiing. "For me, pure skiing is still the most beautiful thing there is and where my heart will always rise," said the skiing legend who is so close to his homeland. Her positive nature in skiing will probably remain unforgotten even after her death. According to her family, Mittermaier died on Wednesday after a serious illness at the age of 72. For many she will always remain "Gold-Rosi".
In the most beautiful mountain panorama on the rustic Winklmoosalm, Mittermaier discovered her love for alpine sports early on. The parents ran an inn, the father also ran a ski school. Even as a small child, Germany's Sportswoman of the Year stood on skis for the first time in 1976. After the Innsbruck Olympic gold rush, the calm in tranquil Reit im Winkl was gone.
"In my parents' house there was a whole room full of mail and packages. The postman told us that 27,000 letters came in one month, he went totally crazy," Mittermaier said in 2020 on the occasion of her 70th birthday. She distributed the countless bouquets of flowers in the hospitals in the area.
"Was a soul of man"
Mittermaier was loved for her kind-hearted and selfless manner – by fans and companions. "She was a human soul. Sport taught her values ​​such as friendship and fairness, and she upheld these values ​​throughout her life," said the President of the German Ski Association, Franz Steinle.
For the former ski racer Maria Höfl-Riesch, Mittermaier was always "Felix's mom. I went to kindergarten with Felix, to elementary school," said the 38-year-old, "she has always stayed normal, so modest. Just always remained a person. You could only love her."
Even after her sporting career, Mittermaier did not lose her positive disposition. "Gold-Rosi" never wanted to be reduced to just a competitive athlete. She closed numerous sponsorship contracts and built up her own existence.
Mittermaier was committed to social causes and traveled the world as an advertising ambassador. "She was not only a successful athlete, but a role model for all of us. We will all miss her commitment to her fellow human beings, her big heart and her unforgettable devotion," said Bavaria's Prime Minister Markus Söder.
Mittermaier remained true to skiing until her death. She supported Garmisch-Partenkirchen's successful application for the 2011 Alpine World Championships and continued to watch the races on TV. "If you can look back on a life like I was allowed to experience, you can only be grateful," Mittermaier once said. Your smile will never be forgotten.
Source: Stern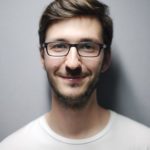 I have been working in the news industry for over 6 years, first as a reporter and now as an editor. I have covered politics extensively, and my work has appeared in major newspapers and online news outlets around the world. In addition to my writing, I also contribute regularly to 24 Hours World.