Johannes Golla leads the German handball players to the World Cup as captain. The defense chief is confident before the dress rehearsal against Iceland.
The chaotic Corona days in Bratislava have burned themselves deep into Johannes Golla's consciousness.
At the European Championship last year, the captain of the German national handball team experienced an exceptional situation in view of a total of 18 positive cases in the DHB team and all players being isolated for days in the hotel room between the EM games, which fully challenged him on and off the floor borders led.
"It's an event that we're still talking about and exchanging ideas with. That was an important part of the path the team is taking now," said the pivot from SG Flensburg-Handewitt in retrospect.
Golla: "We are a good unit"
Golla and his teammates want to draw on these experiences at the World Championships, which begin next Wednesday. "The EM showed how much quality there is across the board and also welded us together personally. We are a good unit, everyone can get along with everyone. There are always large groups that communicate with each other. No one is left out, everyone contributes ", reported Golla and emphasized: "I have a lot of desire to achieve something sporty with the team."
How good the 18-man World Cup squad of national coach Alfred Gislason is will be shown in the two international matches against Iceland, sixth in the European Championship, on Saturday (4:15 p.m./ZDF) in Bremen and Sunday (3:30 p.m./ZDF.de) in Hanover . "This is a team against which we have to invest everything and will show us our weaknesses. Such tests take us further and show us where we stand," said Golla.
The national coach sees it the same way. "It wasn't that easy to get a strong team to play home games with, because most of the top teams want to play at home themselves. I'm extremely happy that the DHB was able to win over the Icelanders. They play modern handball. For us that's ideal," said the 63-year-old, for whom these are the first duels with his home country. "Obviously that's something special for me," said Gislason.
DHB team is not one of the World Cup favorites
Like the Icelander, Golla is not one of the favorites for the DHB selection at the finals in Poland and Sweden. "It would be presumptuous to say that we are among the best in the world and that we are playing for medals. There are other nations that have played much more consistently and with better quality than we have in recent years," said the 25-year-old.
Nevertheless, the German team will set off for Kattowitz next Thursday with some ambitions, where Asian champions Qatar, Serbia and Algeria are the opponents in the preliminary round. "We want to take the next step and show better handball than last time. If we make it to the quarter-finals, anything is possible. Reaching the knockout stage is a good goal for us," emphasized Golla and added: "We can even promise nothing, but we want to show full commitment and good handball. The spectators should see that everyone is burning to play a World Cup."
DHB captain wants to be a role model
The captain wants to set an example and shine above all in his role as head of defence. "Things are getting better and better in the inner block. Of course it's difficult to keep finding yourself in different constellations in a short space of time. But we're increasingly speaking the same language," he reported.
However, things are far from optimal. "So we need the tests against Iceland to simulate the whole thing in competition and to see how well the arrangements really work," said Golla.
And then there is Corona. "After the world association has set tests, we have to pay more attention to the issue again so that there is no rude awakening," appealed Golla. The DHB captain does not want to have a borderline experience like at the EM 2022 again.
Source: Stern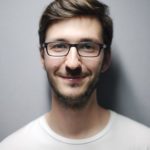 I have been working in the news industry for over 6 years, first as a reporter and now as an editor. I have covered politics extensively, and my work has appeared in major newspapers and online news outlets around the world. In addition to my writing, I also contribute regularly to 24 Hours World.