When fernando aguerre says the last words and the movie The Impossible Wave (The Impossible Wave) comes to an end, all eyes turn to the protagonist who is present in the beautiful courtyard of Ala Moana in Chapadmalal and, suddenly, the applause turns into an ovation. Very similar to what had happened in September when the film premiered in California, with 250 guests, this time it happened at the location of his beloved surfshop that he created as a family in 1979 and revived nine years ago. A dream for him that almost inevitably moves him to tears. In those seconds, the almost 30 years of his passionate efforts come to his mind and heart, the bad and good moments that "this very long rowing of the Olympic wave" had that nobody, not even his most fervent supporters, believed would reach the coast. He takes the stage and, with a broken voice, thanks those who helped him the most along the way. Thus ended a beautiful surf gathering that had 220 guests who enjoyed food, drinks, good music and the best vibes.
"The truth is that I cried many times: putting it together, in front of the cameras, every time I see it again. Because the film was made with the heart. I really like how it turned out because very close people speak, like my brother, and others who don't, like Olympic surfers, world champions and leaders, but we are all united by the common thread that is water, the love of waves and for doing things that make us happy and bring happiness to others. I have always lived trying to do that, creating communities, and Olympic surfing is something that makes me feel proud", acknowledges Aguerre.
"Surfing will never make it to the Olympics".
"He was the only one who had the vision to achieve it".
"Who dedicates more than 12,000 hours of their life to doing something just for passion or joy?".
The phrases of various world surfing actors follow one another in the film. "It was like that, something that was not going to happen. That is why the soul of the film is for people to understand that there are no impossible things. The impossible is a kind of ploy to not feel bad for not trying something. Trying implies not achieving it, so what better than not trying so as not to feel bad. Life is that, sometimes it goes well for you and sometimes badly. We surfers know it well: when we lose a wave, we paddle back in to look for another. This is life. Because in life there is always another wave and another opportunity ", he reflects.
As a kid, Fernando wasn't that good at sports and focused on other things. And when in adolescence he put aside his introverted profile -as the film tells- to go on to show his current entrepreneurial and exotic essence, already as a DJ and organizer of surf tournaments. In 1979 he went a step further, founding a surf shop with his brother Santiago and his mother Norma. He then went to California, created a brand that became global (Reef) and, at the same time, began his history as a manager. Elected in 1994, he has been president of the International Surfing Association for 28 years.
There began a dream that gained strength when he read that the Hawaiian Duke Kahanamoku had had the same dream in 1920. "Someone, someday, will take surfing to the Olympic Games", predicted the father of modern surfing and Aguerre set out to be the person that he got it. "There was never a master plan, it was always changing, because the people with whom I had to talk and convince, from federation leaders to managers of the Olympic movement, kept changing. But the compass always pointed to that goal. Sometimes I did not have time, I dedicated myself to the afternoon, after my work. And it seemed impossible. But I was able to surround myself with capable people, without fear of difficulties and who do not escape adversity"Explain.
Of course, today the lights fall on him, as the father of Olympic surfing. It seems unusual that a lawyer from Mar del Plata, from a Third World country, and far from the history of others, has achieved what none of the priests of the first surfing world have even dreamed of. "He is crazy, yes, but I never feel more than anyone. It is true that we are not powerful nor do we have the tradition of others, but at the same time we have, for example, world champions. And just the two of us, Santi Muñiz and Lele Usuna, as it happened to me, had to live in other countries that are powerful, like Brazil in the case of Santi and California speaking of me and Lele. The three of us have had to suffer uprooting, loneliness, living in another culture, with different values ​​and ways of expressing ourselves… We had to learn and return to achieve things for Argentina. It is ironic, as the phrase says: 'no one is a prophet in his land'", Fernando analyzes.
His brother likes numbers and he took out an account that surprised everyone. These are the hours that Fernando put in to achieve this epic (just over 14,000, counting up to today) and even the waves that he stopped surfing (he still does at almost 65 years old) to fulfill this dream of so many. "It was all little steps that I took, at first almost without realizing it and, at a given moment, no matter how we were doing, I couldn't give up, I couldn't go back. There was no way, we had to finish doing it. I was finding some lights and I followed them. Maybe it was crazy, but today it's clear that it was all worth the effort."admits.
Aguerre recounts examples of how he overcame some obstacles, especially when many looked at him as a freak in the Olympic environment and didn't even pay attention to him. "I had many rejections. I went to all the IOC meetings, but I was at the bottom of the Olympic pyramid. I looked for a room in the hotels where the leaders stayed and I would appear in the lobby or the bar, to eat, have a beer and thus get closer to chat with them and tell them my dream. Once a leader got me an invitation to a gala, but I told him 'no thanks'. I didn't want a card, I wanted them to invite me. And little by little it happened. When Thomas Bach arrived as president, a door opened", he describes.
Today, after the experience in Tokyo, they look at surfing in a different way. "Now they know the value of surfing, the boost it gave to the Olympic movement. They are all happy and they love it because, in Tokyo, surfing was top 10 in sports and top 5 in social networks. They know it to such an extent that not only did they keep it on the calendar for the next two Games, but they also accepted that in the next Olympic event surfing would be the second sport in history to be played in a venue on another continent. All because of the importance it has, "he says.
Aguerre refers to the fact that the competition in Paris 2024 will actually take place in Tahiti, in French Polynesia. The ideal place to take surfing to another level of recognition because if there is a place that represents the popular collective imagination of what this sport is, it is Teahupoo: a break as famous and beautiful as it is challenging and terrifying. "An earthly paradise, the best field where a tournament of this importance can be played. It will be something dreamed of and no one will have any doubts that surfing has come to stay and promote the Olympic movement". Fernando Aguerre says it, while he walks towards the waves. And we already know how he did surfing when he predicted something…
Source: Ambito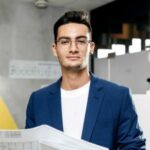 I am Pierce Boyd, a driven and ambitious professional working in the news industry. I have been writing for 24 Hours Worlds for over five years, specializing in sports section coverage. During my tenure at the publication, I have built an impressive portfolio of articles that has earned me a reputation as an experienced journalist and content creator.