Actually, his comeback only seemed possible in months. But the BVB striker, who suffered from testicular cancer at the beginning of the season, looks surprisingly fit. This strengthens the confidence in the table sixth.
Even after strenuous training sessions, he dutifully writes autographs – with a lot of patience and a permanent smile. Sébastien Haller is making amazing progress on his return to everyday life as a professional footballer.
After two operations and chemotherapy, the Dortmund player, who suffered from testicular cancer last summer, has completed almost every exercise at the Bundesliga club's training camp with almost full intensity. This raises hopes of a quick comeback. "You can now see that all the work over the last six months was worth it," Haller commented on the progressing recovery in Marbella.
"In my head there are no limits."
The Ivorian national player, who was signed by Ajax Amsterdam at the beginning of the season as a replacement for goalkeeper Erling Haaland (Manchester City) for 31.5 million euros, had to undergo a second operation in November. But the worries of the time have now given way to great confidence. Even a brief assignment in the friendly on Tuesday (4:00 p.m.) against Fortuna Düsseldorf seems possible.
"If the coach and the medical staff think that I should play, then I'll play," said Haller, who also does not categorically rule out a squad place in the first competitive game of the year at Borussia's Bundesliga restart on January 22 against Augsburg: " Yes, anything is possible. There are no limits in my mind. I will do my best to be there on January 22."
After months of battling the disease, Haller can't wait to become an integral part of his new squad. Even before BVB's official training session started a week ago, he was working on building up his form in the weight room. The good values ​​in the obligatory performance diagnostics paved the way for team training. Depending on his medical values, which are checked every day, the load should be continued. Nevertheless, the team units reveal that he still seems a bit removed from the old liveliness and ball security. Despite all the joy at Haller's progress, captain Marco Reus warned against excessive expectations: "We'd all do well to give him a little time. It will take a little while for him to find his rhythm."
Euphoria in the team grows
The positive development at Haller and his confidence ensure a brighter mood in the entire squad – even more than the return of various convalescents such as Reus, Mahmoud Dahoud, Thomas Meunier, Marius Wolf, Jamie Bynoe-Gittens and Anthony Modeste. "We're happy to see one or two injured players back on the pitch – especially Sébastien Haller. He makes us happy as a team," commented midfielder Salih Özcan.
Reus, who has recovered from an ankle injury, was similarly euphoric. "I get goosebumps just to think that he's back on the pitch. We took our hats off to his fight." The veteran referred to the footballing qualities of his new offensive colleague: "In the long run he gives us an alternative in his game that we may not have yet."
Goalkeeper Gregor Kobel also has a growing belief that Haller can still be of great help to the sixth-placed in the announced race to catch up in the Champions League: "Sébastien makes a very good impression on me. He looks strong, I like his movements. "
Reus statements BVB squad profile Haller
Source: Stern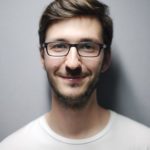 I have been working in the news industry for over 6 years, first as a reporter and now as an editor. I have covered politics extensively, and my work has appeared in major newspapers and online news outlets around the world. In addition to my writing, I also contribute regularly to 24 Hours World.