It was formulated with a wink, but at the heart of the matter it was meant seriously: According to Manuel Feller, Austria's ski racers, who are completely off track, should "possibly fly on vacation – just get away. Because they can ski. They are through what is massively restricted in looseness." Instead of reeling off thick blocks of training, Katharina Liensberger and Co. should gain some distance from the last dreary (racing) everyday life, advised her male industry colleague. "They're just blocked in the skull now, I think, because they get one on the lid from the left and right," said Feller on Monday evening on the Servus TV program "Sport and Talk". "Our sport takes place 80 percent in the head. There are so many athletes who set their best times in training and don't bring that across in the race. When such a negative spiral develops, it's all the more difficult."
The fact that there is currently no runner in the technical team "holding up the flag", as the Tyrolean noted, exacerbates the situation of the individual athletes. "Getting out of such a hole is extremely difficult, especially during the season. You always say: But it has to be right at the next race. How is that supposed to happen within a week?"
Michaela Kirchgasser also spoke of a kind of mental blockage. "I understand that the girls no longer have any feeling, no longer have any trust. If you are beaten by the slopes and the media for weeks, nothing works anymore," said the former world-class runner. Kirchgasser sees the fact that the new coaching team did not put themselves unconditionally in front of the athletes after the first setbacks as a sticking point in the basis of trust that is only just being established. "It's extremely difficult when you don't have the support and don't get confirmation at the beginning of difficult races."
It's no secret that some runners are strangers to the change of coach. "It just takes a while before I build up trust," said Katharina Truppe in Flachau. She had previously worked with the same people for six years – with an increasing tendency from her point of view. "We certainly have good coaches and they give it their all, but at the moment things aren't going 100 per cent."
After Flachau two weeks break
Last weekend, Truppe, Liensberger and Ramona Siebenhofer even missed qualifying for the second round of the top 30. The best in the giant slalom in Kranjska Gora was Julia Scheib (13th), a runner who has just come back from an almost two-year injury break.
According to Philipp Schörghofer, the lack of self-confidence of the actual figureheads is directly reflected in the momentum. "You don't get any feeling back from dead snow, prepared with water. You have to be the pilot and not the passenger. If you see the pictures, they are all passengers at the moment."
With the Flachau night slalom on (today's) Tuesday, the intensive technical race block in the women's world cup will be completed around the turn of the year. Before the following giant slalom on January 24th at Kronplatz there are two weeks for extensive analysis – and one last chance to gain a short distance before the World Cup (February 6th to 19th). Herbert Mandl, the ÖSV boss of the alpine division, can gain something from the short-term breakout from the hamster wheel. "Taking a break and having fun skiing" is just as conceivable as calling in an external sports psychologist to act as a mediator between runners and coaches.
Shiffrin's magic moment
Flachau is looking for its "Slalom Queen" again
"Unaffordability threatens skiing more than climate change"
Odermatt won Adelboden-RTL – Feller fourth
My themes
For your saved topics
found new items.
info By clicking on the icon you add the keyword to your topics.
info
Click on the icon to open your "My Topics" page. They have of 15 tags saved and would have to remove tags.
info By clicking on the icon you remove the keyword from your topics.
Add the theme to your themes.
Source: Nachrichten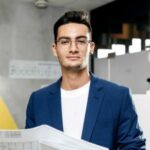 I am Pierce Boyd, a driven and ambitious professional working in the news industry. I have been writing for 24 Hours Worlds for over five years, specializing in sports section coverage. During my tenure at the publication, I have built an impressive portfolio of articles that has earned me a reputation as an experienced journalist and content creator.