In the cross-country ski run, none is faster than Herrmann-Wick. But she misses too often. With a view to the home World Cup, however, everything is on schedule.
After her last missed shot, Denise Herrmann-Wick briefly quarreled with herself before she got everything out of herself again on the final lap. But a total of three penalty minutes were too much for the 34-year-old in the individual biathlon home world cup in Ruhpolding.
Eleven months after her Olympic gold run in Beijing, she only managed 15th place, despite the best time . You'll never run out of that again in your life," said the Saxon.
She was cheered on by 10,000 spectators, including record world champion Magdalena Neuner and "many from the neighborhood". But after 15 kilometers she was 2:43.8 minutes behind the winner Lisa Vittozzi from Italy.
Four weeks before the home World Championships in Oberhof, third place overall in the World Cup is on schedule. "I think that my form is a good basis for the World Cup. Now it's really important to stay healthy," said Herrmann-Wick, who enjoyed the support of the ranks in her adopted country: "You try to take it positively, that you can do as much as possible pushed. It's huge."
Herrmann-Wick: "You want to make it very precise"
With three penalty minutes is actually hardly anything to get. Especially since everyone else in the top 15 shot clean or had a maximum of one minute penalty. Herrmann-Wick also presented himself in good form on the shooting range. "Twice it was the last disc. I've already been made aware that I'll have to pay for it soon," she said, taking it with humor.
Herrmann-Wick went on to explain: "You have to keep the rhythm and the looseness, I didn't quite succeed in that. You want to do it too precisely and then you lose your rhythm, sometimes a shot goes wrong."
Voigt as eleventh best German
The best German was the recently disappointing Vanessa Voigt in eleventh place. "But it was much easier for me here on the track than last time on the Pokljuka. That makes me positive," said the 25-year-old, who is not yet at world class level, especially when it comes to shooting speed: "Especially on the shooting range, I'm very slow again acts the first three times. Then I thought to myself, I'll do it like in training. And you can see that it works." She then wants to do better on Saturday in the relay: "I'm in good spirits that a lot is possible, we definitely want to attack the podium again."
The other Germans did not make it into the top 20: Janina Hettich-Walz was 26th, Sophia Schneider was 33rd, Juliane Frühwirt 35th and Anna Weidel finished 37th.
No technical problems in women's singles
The day after the men's singles, where the power went out several times, everything went smoothly this time. The problems arose on Wednesday due to a technical fault in the power grid and the failure of the emergency system. As a consequence of the breakdowns, in which, among other things, the television images failed several times during live transmission and all screens in the Chiemgau Arena remained black, the systems were thoroughly checked. One does not assume that there will be similar incidents again, it said. To secure this, another backup unit that is independent of the power grid was put into operation for the reserve system.
The former world champion Franziska Preuss, who was in poor health, was not present at the home races – as was also the case recently in Pokljuka – but she is still hoping to play at the World Championships in Oberhof from February 8th. But she wanted to contest at least one more race before the World Cup, according to the German Ski Association. The last chance to do so will be in Antholz, Italy, next week. The men's relay continues in Ruhpolding on Friday (2:25 p.m. / ARD and Eurosport).
Source: Stern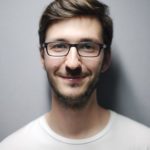 I have been working in the news industry for over 6 years, first as a reporter and now as an editor. I have covered politics extensively, and my work has appeared in major newspapers and online news outlets around the world. In addition to my writing, I also contribute regularly to 24 Hours World.