Female referees are also on duty at the Men's Handball World Championship. Ex-national player Christian Schwarzer criticizes this – and reaps fierce opposition.
Shaking heads among officials and players, calm among those affected: the former national handball player Christian Schwarzer was rebuffed with his fundamental criticism of the use of female referees at the men's World Cup.
"I regret that such a great national player got so wrong. The statements are out of time and out of place," said DHB President Andreas Michelmann. "It should go without saying that women take on such a job as refereeing at a men's World Cup."
The German World Cup referees Maike Merz and Tanja Kuttler, on the other hand, left Schwarzer's statements cold. "Everyone has the right to express their opinion freely. Of course they can do that too. I don't think we have to say more about it," said Merz in an ARD interview.
Schwarzer irritated with statements
The 2007 world champion had said in the podcast "Enlightening by Blacky Schwarzer" about the use of several female referees at the World Cup finals in Poland and Sweden: "I have no idea how the idea of ​​letting women whistle for the men came up. " And further: "I wouldn't have done it because they can whistle for women and men whistle for men."
It's always "more difficult for us when women whistle," said the 53-year-old. "I feel like I don't like it that much, and I know it from many others, whether they're fellow coaches or players who aren't that enthusiastic about it either."
DHB captain Johannes Golla contradicted this vigorously. "For me personally, it doesn't really make any difference who officiates or whistles the games," said the 25-year-old. "It's always very pleasant to communicate with female referees on the pitch. They treat the players with great respect. That's what you want from every team of referees."
The two sisters Merz and Kuttler have been DHB elite referees for many years, regularly referee in the men's Bundesliga and are now taking part in a men's World Cup for the first time. "The nice thing is that we don't see any differences at all, both in the Bundesliga and internationally on the record. We feel fully accepted. We always have the feeling that we have a good connection to the players and coaches and that there really aren't any It matters who is whistling," said Kuttler.
She notices that in everyday league life, and it was the same during her first World Cup appearance last Thursday between Cape Verde and Uruguay. "Handball shows that it has arrived in the current century and gives everyone the same opportunities and rights. That's what we feel," added Kuttler.
World Cup referees react calmly
"Tanja Kuttler, Maike Merz and all those around them, who made this possible, deserve my respect. These two referees are role models for how top-class sport and family can be combined," praised Michelmann. He sees the use of female referees in men's handball as the most normal thing in the world. He could therefore not understand Schwarzer's criticism.
DHB sports director Axel Kromer also expressed his incomprehension: "I think most people here know that Christian Schwarzer and I have not often agreed in recent years. That continues today," said Kromer on Saturday in Katowice and emphasized: "We have had female referees of the very highest level for years."
Jennifer Kettemann, Managing Director of Rhein-Neckar Löwen and member of the Executive Committee of the Handball Bundesliga, also criticized Schwarzer's statements. "As I like to emphasize again and again: what matters is performance. Factors such as gender or origin should no longer be relevant, especially in our enlightened world," said Kettemann of "Mannheimer Morgen" and added: "It's a shame, that we still have to talk about it today."
Source: Stern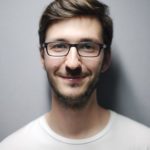 I have been working in the news industry for over 6 years, first as a reporter and now as an editor. I have covered politics extensively, and my work has appeared in major newspapers and online news outlets around the world. In addition to my writing, I also contribute regularly to 24 Hours World.