The excitement of the championship fight in the Bundesliga could already be lost with the first game of the rest of the program. To prevent that from happening, Leipzig must beat Bayern.
Before the summit meeting with FC Bayern Munich, Marco Rose had not yet dealt with a detail that is not entirely unimportant for some in the glittering world of the Bundesliga.
"What I wear," said the good-humoured RB Leipzig coach and grinned. "I made a quick decision. Sometimes sporty, sometimes in jeans." His Munich colleague Julian Nagelsmann, on the other hand, has often attracted attention with rather unusual outfits – when it comes to their sporting ambitions, however, both are on the same page.
Championship race still open
But Rose didn't want to carry it out offensively a good 30 hours before the Bundesliga restarted. "Now I don't have to bluster here before the direct game against Bayern and talk about the championship and open fire and full throttle," said the 46-year-old. "We want to win the game. And what's involved can be seen relatively clearly in the table."
Of course you can. Or you have a nail man who prepares the image in a customer-friendly way. "It's an important game, also in terms of the table. Leipzig is one of the main competitors for the championship," explained the 35-year-old. "If we win the game, a nine-point lead would be a good cushion. If we lose, it's very exciting again." Third-placed Leipzig would halve the gap to leaders Munich to three points with a win. And since it's only the first leg, you'd have the fight for the championship in your own hands.
Bayern hunter makes himself small
A success for Leipzig would be a signal to the entire league – and you can only wish the fans that. The boredom of the past few years would suddenly be gone, especially since SC Freiburg, as the first Bayern hunter, could then also increase the pressure. Alone, there is a lack of faith in Breisgau. "Bayern will prevail sooner or later, the squad is well structured," said sporting director Klemens Hartenbach. This may sound unambitious from the outside, but it is probably part of the brand core of the sports club, which likes to make itself small.
So Leipzig has to act as a Bayern hunter, especially since the former permanent rival Borussia Dortmund cannot even see the record champions on the horizon in tabular form. The chances of a Leipzig coup are not bad. They lost their last home game in April. Under Rose, who has been in office since September, they have not lost 13 games in a row. There's also a statistic that I'm sure Rose likes to pull out. During his time in Gladbach he found a home recipe against Bayern and won both games in his own stadium.
Incidentally, Max Eberl was sitting next to him at the time. He has been installed as the all-powerful Leipzig sports boss since December, but switches to the stands. "He made the decision," said Rose. He probably wouldn't have had a problem with it if it hadn't been like that against Bayern on Friday (8:30 p.m. / Sat.1 and DAZN): "When I think of games where Max made an emotional statement, then that was it funny."
Eberl loses his best player
But Eberl now has to keep an eye on the big picture. With the possibilities available in Leipzig, he wants to put together a team that can be dangerous for Bayern. Not just in one game, but permanently. It is said that he will soon get support from Rouven Schröder and has to swallow a bitter pill first. Because in Konrad Laimer he loses one of his best players in the summer – to FC Bayern, if something else doesn't happen.
But as long as Laimer is still playing in Leipzig and the game on the brand-new hybrid turf has not yet started, there is above all the belief that something big can be achieved. Leipzig is not alone in this, DFB President Bernd Neuendorf is also hoping for an end to the yawning league when it comes to the championship: "So it will be an exciting second half of the season and I think there are at least three, four, five teams that can have realistic hopes that they will move up to the top."
Source: Stern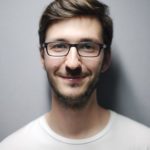 I have been working in the news industry for over 6 years, first as a reporter and now as an editor. I have covered politics extensively, and my work has appeared in major newspapers and online news outlets around the world. In addition to my writing, I also contribute regularly to 24 Hours World.