The state Air Resources Board announced in August that the sale of new gasoline and diesel cars would be phased out by 2035, setting an aggressive timetable for their phase-out.
The California Energy Commission said that 18.8% of new cars sold in the state in 2022 were electric, PHEV, or fuel cell electric vehicles. California includes all of these in its zero emissions category. Ten years ago, that figure was 2%.
"California continues to lead the zero-emission vehicle revolution with pioneering policies and investments that fuel innovation, create good jobs, and expand access and affordability (of zero-emission vehicles) across the state," said Governor Gavin Newsom.
The data showed that Tesla continued to dominate the electric vehicle market with about two-thirds of the 346,000 zero-emission vehicles sold for the year.
California already concentrates most of the electric vehicles in the United States, with 1.4 million of them circulating on Californian roads, and close to 40% of all sales of zero-emission electric vehicles are made in this state.
Source: Ambito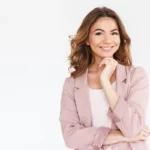 I'm a recent graduate of the University of Missouri with a degree in journalism. I started working as a news reporter for 24 Hours World about two years ago, and I've been writing articles ever since. My main focus is automotive news, but I've also written about politics, lifestyle, and entertainment.