The border between Mexico and the USA is actually a hotspot for drug and people smugglers. But for some time now, the US security authorities have been discovering a new type of contraband: eggs.
US Customs and Border Protection has reported an increase in attempts to illegally bring eggs into the country across the border with Mexico. "The San Diego field office has recently noticed an increase in the number of eggs intercepted at our ports of entry," branch manager Jennifer De La O said on Twitter. Raw poultry meat is also being brought in significantly more often by travelers from Mexico. "We want to remind travelers that federal agricultural regulations remain in effect," De La O said.
Eggs in the US are several times more expensive than in Mexico

The trigger for the sharp increase in egg smuggling is the dramatic rise in egg prices in the United States. In December alone, chicken products were 60 percent more expensive than in the previous year. A pack of 30 costs $3.40 in the Mexican border town of Juárez. In some parts of the US, such as California, a dozen eggs can cost as much as $7.37. Shoppers from El Paso, Texas, bought eggs in Juarez because they're "significantly cheaper there," agency spokesman Gerrelaine Alcordo told NPR.
Alcordo explained that many travelers are not even aware that transporting eggs across the border is illegal. "Usually the items are declared at the first check and if that happens the person can leave the product without consequences." However, if undeclared products were discovered, they would be confiscated and destroyed by agricultural experts, which is routine for banned foods. "These individuals will be fined $300, but the fine may be higher for repeat offenders of commercial-size illegal imports," the spokeswoman warned.
Also in a press statement, the Border Protection Agency reminded travelers that raw eggs and poultry cannot be brought into the United States – and that smuggling these goods can be very expensive. "As a reminder, uncooked eggs are banned when entering the United States from Mexico. Failure to declare agricultural produce can result in fines of up to $10,000," the border guards said.
Good to know
Do you really need to store eggs in the fridge? Seven myths about chicken eggs
The background to the import ban is protection against bird flu and Newcastle disease, a contagious virus that also affects birds. And this is also one of the reasons for the expensive US eggs. A massive outbreak of deadly bird flu among American chicken flocks last year sent prices skyrocketing. Added to this are high inflation and problems in the supply chain. These have already led to some supermarket chains limiting the number of egg cartons customers can buy there.
Sources: , ,
Source: Stern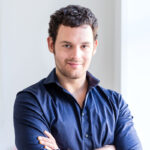 David William is a talented author who has made a name for himself in the world of writing. He is a professional author who writes on a wide range of topics, from general interest to opinion news. David is currently working as a writer at 24 hours worlds where he brings his unique perspective and in-depth research to his articles, making them both informative and engaging.