The Land Rover Defender is legendary in Europe and the US alike. For ten years, ECD, based near Orlando, has been giving classic Defender models luxurious equipment and new drives – more and more off-roaders are being converted to Tesla technology.
It is not new that historic Land Rover models have been all too willingly converted for decades, and so the vehicle refiner ECD Automotive Design from Kissimmee / Florida has been implanting powerful engines in the rustic British since 2013 – primarily from General Motors. The original Land Rover engines, even those with eight cylinders and 3.5 liters displacement, are often too thin for the Americans, and so powerful Corvette engines with up to 500 hp are all too often installed in the front end of the boxy Brit. But the ECD team around the Land Rover enthusiasts Tom and Elliott Humble as well as Scott Wallace recognized the signs of the times years ago and not only offer powerful eight-cylinder or the indestructible 2.8-liter Cummins for the historic Defender models diesel, but also the drive module of a Tesla Model S. If desired, the ECD Defender with the 100 kWh battery pack of the Model S 100 becomes an electric off-roader in classic dress. That means a top speed of 160 km/h, Brembo sports brakes, acceleration from 0 to 100 km/h in 5.6 seconds and an electric range of around 300 kilometers. It can be recharged at the home socket, at a three-phase charger or at the Tesla Supercharger.
Brit legend with Tesla power
Visually, the Electric Defender's drive from Tesla is not visible. Instead of the tank filler neck, the charging plug can be connected to the rear fender. The color and equipment of the Land Rover Defender from ECD are put together specifically according to customer requirements. After the successful search for a platform provider, the vehicle is completely dismantled and restored. The rustic off-road Briton gets luxury equipment according to the customer's taste with electric individual seats at the front and rear, leather-covered interior, touch screens or high-tech sound. ECD only offers the vehicles as a whole at prices starting at US$ 200,000. In most cases, the retro Defender not only get a luxurious interior, but also a particularly rustic appearance on the outside with LED auxiliary headlights, winch, running boards, luggage rack or ladder. For tough off-road use, the models are not only equipped with off-road tires, but also additional underride protection, a roll bar or a bull catcher. The lack of TÜV in the USA makes many extra requests possible that would be impossible in Europe.
Individual propulsion kits are not offered by either the GM engines or the electric modules. On request, variable air suspension can even be installed in the English off-road vehicle so that the level of comfort increases, because only a few customers want to go off-road. Anyone who likes a Defender pick-up will also have an open version delivered to their own driveway from one of the two production lines south of Orlando / Florida. Depending on the duration of the donor vehicle, the conversion itself takes a few months before the 50 employees can get to work on the details. Each vehicle not only gets an individual package that has been carefully coordinated with the customer, but also a special project name. The Defender models have such promising names as Hotlina, Ambrosia, Sunrise, Fat Bob or Morpheus. The package includes a two-year 50,000-mile warranty and 250 test miles to start with. If you don't want to wait too many months for your dream Defender with modern technology, you can also use the existing vehicles, which currently start at around $180,000. But then it becomes difficult with a Tesla drive, since most of the pool vehicles have a 5.3 or 6.2 liter engine from General Motors.
The story of ECD Automotive Design began in 2012 when Tom Humble emigrated from Great Britain to the USA with his wife and decided to become an import dealer for vehicles that had fascinated her since childhood: Austin Mini, MGB Roadster or classic Land Rover / Range Rover. It quickly turned out that there was a great demand for the conversion of Defender models, which the trio of Elliott, Tom and Scott as investors has been fulfilling with great dedication since that time and not only in the USA making a name for themselves as a noble manufacturer of classic Land Rovers / Range Rover made. In addition to the Defender 110 bestseller, ECD Automotive Design also offers the short 90 wheelbase and conversions for Range Rover and the Jaguar E-Type.
Source: Stern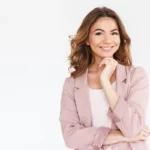 I'm a recent graduate of the University of Missouri with a degree in journalism. I started working as a news reporter for 24 Hours World about two years ago, and I've been writing articles ever since. My main focus is automotive news, but I've also written about politics, lifestyle, and entertainment.