The European car market suffered a slowdown in 2022 due to a shortage of chips. But electric cars, protected by manufacturers, resisted and the year 2023 heralds a new acceleration, after these vehicles represented 12.1% of new car sales in the EU in 2022, a record proportion.
"Growth in electric car sales will far outpace the market," said Al Bedwell of the LMC cabinet.
China maintains its pioneering position in the restructuring of the sector, with very favorable public policies so far, and sales of electric vehicles doubled in 2022. But these could slow down in 2023, in line with the evolution of Chinese economic activity, according to LMC experts.
The North American market is behind. But with the rise of electric models from Ford or General Motors, especially pickup trucks, electric cars could account for as much as 7% of the market this year, with 1.3 million vehicles expected, according to LMC.
best selling electric cars
In total, one in eight cars (12.5%) sold in the world in 2023 could be electric.
Tesla, the manufacturer that started the electric revolution, remains the world's largest seller in that category. the company of Elon Musk it sold 1.3 million units in 2022, with its Model Y SUV leading the way. For 2023, it foresees an increase of 37%, that is, 1.8 million units.
In fact, there are two Tesla models in the top 10 best-selling cars – regardless of the fuel they use – in 2022.
but the chinese BYD it lags behind. The manufacturer almost tripled its sales of electric vehicles in 2022 (with 900,000 units) and expects to develop its activity in Europe and North America.
Chinese manufacturers like BYD or NIO are "the most competitive in the world, they work harder and smarter," Elon Musk stressed at the end of January.
Industry veterans like Volkswagen (with its ID range but also the Porsche, Audi or Cupra brands) and the Stellantis group (Peugeot, Jeep) are also launching more and more electric models in order to position themselves in this juicy market.
More brands enter the electric car business
The leaders of the luxury sector, such as Rolls-Royce or Ferrari, plan to launch their first electric models soon.
The only one who continues to defend hybrids is Toyota, that presents them as a more accessible and concrete solution for the ecological transition.
Electric cars continue to be, on average, much more expensive than their gasoline equivalents, selling for as low as 35,000 euros ($38,000), making them inaccessible to the middle classes, despite subsidies.
Tesla announced in early January that it would lower prices by up to 20% in Europe and the United States, and Ford also said it would.
In Europe, manufacturers could follow the same path to gain market shares and thus meet increasingly stringent European CO2 emission standards, according to German analyst Matthias Schmidt.
"In 2022 there were not enough vehicles to meet the demand. The situation could be reversed in 2023 and manufacturers will have to 'push' their vehicles and drive prices down," Schmidt said.
They could also react to the arrival of Chinese manufacturers, who, in addition to offering imported cars at more advantageous prices, are considering manufacturing them in Europe.
In addition, smaller and cheaper models, such as the Renault 5, are expected to hit the market in the coming years.
Fear of breakdown remains one of the main factors deterring motorists from switching to electric cars. Their autonomy is limited to a few hundred kilometers and recharging them can take anywhere from 20 minutes to several hours, depending on the power of the charging station.
And while most charging is done at home, it is crucial that fast charging stations are developed, according to representatives of the automotive sector.
The European Union will need 3.4 million charging points in 2030, according to a report by the McKinsey cabinet, with electrical networks ready to withstand the pressure. In total, this could represent about 240 billion euros (about $261 billion) in costs.
Like Tesla, players like Fastned or Ionity (which includes BMW, Ford, Hyundai, Mercedes and Volkswagen) are investing in filling the roads with charging stations.
Resistance in the US to electric cars
This path of transformation towards a world of non-polluting cars is not without resistance. For example, in the US state of Wyoming, a district that is prominently rural, conservative, and where the oil industry is strong, a group of Republican legislators proposed to "phase out" the sale of new electric vehicles by 2035.
The project, presented a few days ago in the Legislature, highlights that oil and gas production has long been "a proud and valued industry" in Wyoming, and who has created "countless jobs", and that the conventional gasoline vehicle "has allowed state industries and companies to participate in trade and transport goods and resources more efficiently throughout the country".
"Wyoming's vast stretches of highway, coupled with a lack of electric vehicle charging infrastructure, make widespread use of electric vehicles impractical for the state," the lawmakers' bill said.
In Argentina, the number of electric cars that circulate is still negligible. They barely represent 0.06%, but the number is also growing. Up to the present they already exceed 10,000 units.
The infrastructure to charge vehicles, which by nature tend to have less autonomy than those powered by fossil fuels, is just beginning. They begin to be seen in some service stations, in shopping parking lots and other points.
They are mere attention to customers, since the sale of that energy for electric cars has not yet been legislated. That is, it is a free service for the few who can get to have them.
Within the complexities of the massive use of electric cars is autonomy as one of the central points. That is, the number of kilometers you can go on a "full tank". Therefore, more charging stations are required to make it possible to move in large territories.
Also, the charging time is about an hour, which implies that the car must be immobilized for a long time while it replenishes energy. The parking spaces will have to be many and therefore with great deployment on the ground to be able to contain a large flow of vehicles for several minutes.
Source: Ambito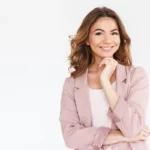 I'm a recent graduate of the University of Missouri with a degree in journalism. I started working as a news reporter for 24 Hours World about two years ago, and I've been writing articles ever since. My main focus is automotive news, but I've also written about politics, lifestyle, and entertainment.