An accident with a Tesla vehicle in California has again brought the US traffic safety agency to the scene. Last weekend, a driver of a Tesla car crashed into a stationary fire engine and died in an accident.
The US traffic safety agency NHTSA is dealing with another fatal accident involving a Tesla vehicle. The financial service Bloomberg reported on Monday that she had asked the electric car manufacturer for more information. The driver of the Tesla car died in the accident over the weekend. One occupant was injured and taken to the hospital, according to the local fire department.
It was initially unknown whether the Tesla's "Autopilot" driver assistance system was switched on at the time of the accident. NHTSA launched an investigation in 2021 following previous accidents in which computer-controlled Teslas crashed into stationary fire trucks and ambulances with warning lights on. Tesla shortly thereafter updated the "Autopilot" software with an update that should improve the detection of such vehicles.
In the new collision on Saturday night in California, a fire brigade ladder truck was parked at an angle on a stretch of highway to shield clearance work after a previous accident. The fire department released photos showing a Tesla vehicle with a very badly damaged front end.
Tesla launches recall of vehicles with "Autopilot" software

The NHTSA is also conducting investigations into cases in which the "autopilot" software is said to have triggered sudden braking maneuvers. Tesla emphasizes that "Autopilot" is only an assistance system and that drivers must always keep their hands on the steering wheel and be ready to intervene at any time. Nevertheless, accidents were reported in which the people at the wheel relied too much on the software and ignored the traffic situation.
Last week, following further investigation by NHTSA, Tesla announced an update to an advanced version of its "Autopilot" software called "Full Self-Driving," which is available for trial in the United States. Contrary to the name, this variant does not make a Tesla a self-driving car either, but should take traffic lights and traffic signs into account, among other things, and thus be able to navigate through the city. The update will be installed via radio, but is formally managed as a recall. According to the recall notice, cars with the version can, for example, ignore stop signs at intersections and drive straight out of turn lanes.
PayPal, Tesla, SpaceX
Elon Musk: His companies, his family – the second richest person in the world in pictures
Source: Stern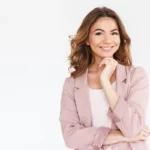 I'm a recent graduate of the University of Missouri with a degree in journalism. I started working as a news reporter for 24 Hours World about two years ago, and I've been writing articles ever since. My main focus is automotive news, but I've also written about politics, lifestyle, and entertainment.