According to a report, the electric cars of the German car manufacturers can hardly gain a foothold in China. The models from BMW, Mercedes, Audi and Co. have extremely small market shares. Why they can't beat the competition.
Things are not going well in China for the well-known German car manufacturers. Their market shares in the world's most important car market are extremely small, as reported by the "Handelsblatt". Volkswagen recorded a market share of 2.4 percent for its all-electric vehicles last year. The German premium manufacturers BMW, Mercedes and Audi were even significantly lower at 0.8, 0.3 and 0.1 percent, as the newspaper reports with reference to insurance data from China. Rather, the domestic competition with BYD, Nio or Xpeng dominates the Chinese market. But the US electric car manufacturer Tesla is also a big player in the People's Republic.
Every fifth new vehicle with a combustion engine in China comes from a German manufacturer. However, the world's most important car market is already in the middle of the transition to electromobility. And what is now the largest electric car market in the world is growing faster than expected. Chinese companies are increasingly bringing vehicles with electric motors onto the market. Newcomers are also getting involved. According to the Chinese car association CPCA, China's car market grew by 90 percent to around 5.7 million electric vehicles in 2022. A good 200,000 units came from German brands.
China: BMW, Mercedes, Audi and Porsche have much lower sales figures than in Europe

Audi's successful Q4 E-Tron model was only sold around 3,600 times in the People's Republic last year. For comparison: In Europe, the sales figures were over 6000 pieces. The Porsche brand, which also belongs to the Volkswagen Group, is in a similar situation. The Porsche Taycan sports car did not sell as badly in any of the world's most important sales markets as it did in China. The German competitors BMW and Mercedes also write low sales figures in China. The electric SUV BMW iX came to the Chinese market in early 2022 and has only been sold 1684 times. In Europe, on the other hand, the luxury car sold almost 24,000 units.
According to the "Handelsblatt", Mercedes sold only 1,628 of its all-electric luxury sedan EQS last year – compared to around 6,700 units sold in Europe. Although customers in the Far East mainly buy electric cars in the price segment below the equivalent of 40,000 euros, Mercedes CEO Ola Källenius wants to slowly build up a market for electric luxury models.
German automakers are lagging behind when it comes to technology

However, less well-known vehicles from Chinese production are significantly more in demand than the luxury e-cars from German manufacturers. The best-selling electric car is the Wuling Hongguang Mini with 410,000 units. This is followed by the Dolphin sedan with over 182,000 vehicles sold and the BYD Yuan Plus SUV with almost 150,000 vehicles sold. The only foreign automaker that can compete with the Chinese is Tesla. According to this, 317,000 vehicles were sold from the compact electric SUV Model Y, which is available from the equivalent of around 35,600 euros. The mid-range Model 3 also sold 125,000 units. This means that the vehicle sales of the US electric car manufacturer in China are higher than those of all German car manufacturers with their electric cars together.
In addition to the comparatively higher vehicle prices of the German car manufacturers, it is the technology that makes it difficult for them to be successful in China. Consumers there attach greater importance to digitality than in Europe. While language assistants and vehicle networking with internet services are already working well in Chinese vehicles, German manufacturers are still struggling here. The BYD Dolphin, for example, also offers 800-volt drive technology. In German electric models, this can only be found in the Porsche Taycan and Audi E-Tron GT in the upper price range.
mini car
Photo gallery Hongguang Mini EV – E-car for the price of an e-bike
In order to be able to catch up with the difficult competition, the German car manufacturers would have to "start up the production of upcoming electric cars on the new platforms as quickly as possible in local plants in China," said Dietmar Voggenreiter, former Audi sales director and acting head of the supervisory board of the engine manufacturer Deutz "Handelsblatt".
Sources: ,
Source: Stern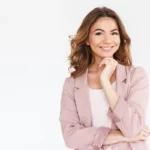 I'm a recent graduate of the University of Missouri with a degree in journalism. I started working as a news reporter for 24 Hours World about two years ago, and I've been writing articles ever since. My main focus is automotive news, but I've also written about politics, lifestyle, and entertainment.