Two former Tesla employees joined forces with experts from Lucid, Proterra, Zoox and Rivian to reinvent the caravan. Because with the advent of electric cars, heavy trailers, which are only a load for the towing vehicle, pose a problem. "Car and Driver" puts this in concrete terms: During a test drive with the three electric pick-ups Hummer EV, Rivian R1T and Ford F -150 Lightning found that a heavy trailer reduces range by about half.
Caravan goes with you instead of letting yourself be pulled

Now that the mobility revolution in cars is in full swing, the principle of the trailer has to be reconsidered, for better or for worse. And that's exactly what it does. The caravan stores 40 or 80 kilowatt hours, which means it can supply its own drive and "go along". The first electric variant of the legendary Airstream follows a similar idea (The legendary Airstream caravan becomes electric).
In concrete terms, the Lightship L1 should be able to travel around 500 kilometers without having to rely on the power of the car. That would mean that an electric car would hardly "notice" that a 3.4-ton trailer was attached.
Of course, this also has great benefits once you have arrived at the campsite: Thanks to its own battery, the trailer can supply itself for up to seven days, i.e. serve all consumers.
The solar roof, which is supposed to deliver up to three kilowatts and thus relieves the battery, is also a support. According to the manufacturer, it is even possible to charge the electric car with the caravan.
Big dimensions – and big price

Another special feature of the Lightship L1 is the roof, some of which can be opened. According to the manufacturer, the headroom is 2.29 meters – so the promise of a living room on wheels is not made out of thin air.
If you want to use the advanced vehicle, you not only need a powerful electric car, but a lot of money. The Lightship L1 starts at $125,000 and production is scheduled to start at the end of the year.
Source: Stern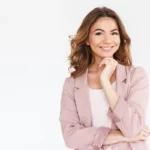 I'm a recent graduate of the University of Missouri with a degree in journalism. I started working as a news reporter for 24 Hours World about two years ago, and I've been writing articles ever since. My main focus is automotive news, but I've also written about politics, lifestyle, and entertainment.