Mercedes is refreshing its successful GLB and its sister model, the GLA, for the 2024 model year. Visually, apart from new lighting units, little has changed. But there is more equipment and more technology – also for the plug-in hybrid in the GLA.
In its current generation, the GLA and especially the first GLB have become successful models in the Mercedes family. With slight revisions goes into the coming years. Most striking are the new lighting units for both models. However, it is probably much more important that the four petrol versions have been electrified for the new model year and now have a 48-volt electrical system and a starter generator, which not only provides ten kilowatts of additional power when starting and boosting, but also reduces real consumption. The four petrol engines deliver between 100 kW / 136 hp and 165 kW / 225 hp. The two-liter, four-cylinder diesel, which is available in three output levels from 85 kW / 115 hp to 140 kW / 190 KW / 400 Nm, also remains unchanged in the range.
The four-cylinders are obligatorily coupled to a dual-clutch transmission with seven or eight gears, and the two top-of-the-line drives have all-wheel drive as standard. The Mercedes GLA and GLB are ranked above the normal models by the AMG 35 versions, which continue to deliver 225 kW / 306 hp and 400 Nm maximum torque. All-wheel drive and an eight-speed double clutch are standard for the crossover, which can reach speeds of up to 250 km/h. The Mercedes GLA is still available as the 250e as a plug-in hybrid with 160 kW / 218 hp. Its electric range is between 62 and 70 kilometers.
There are new color details in the interior, but contrary to expectations, the two 10.25-inch screens remain an option. The driver sees a small seven-inch display as standard, and only the central screen for navigation and comfort functions has a 10.25-inch diagonal. In the basic version, the GLA / GLB models roll on 17-inch wheels, which can be expanded to a maximum of 20-inch wheels. All variants come with a leather steering wheel ex works, now also heated if desired, comfort seats, reversing camera and LED headlights with high-beam assistant. The voice assistant can learn from the driver's commands from the facelift. If you get bored in traffic jams, you can download games via the app and thus shorten the time with Sudoku, Shuffle Puck, Pairs, Match 3.
Source: Stern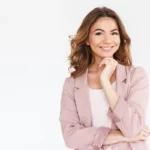 I'm a recent graduate of the University of Missouri with a degree in journalism. I started working as a news reporter for 24 Hours World about two years ago, and I've been writing articles ever since. My main focus is automotive news, but I've also written about politics, lifestyle, and entertainment.