Having your own Ferrari in the garage sounds like a dream to many. Jerry Mos, however, brought his car to sleep. Most recently, he had to swap individual buttons in the vehicle – and published the unbelievable bill out of frustration.
It's no secret that the purchase price of a sports car is just the beginning of a never-ending avalanche of costs. There are enough examples. For example, a major service for a Bugatti Chiron costs a whopping $34,000 (What it really costs to drive a Bugatti Chiron) and a tire change for the McLaren F1 costs an incredible 50,000 euros (Why changing a tire on a McLaren F1 costs 50,000 euros). Once the rose-colored glasses are taken off, not a few buyers have to realize that the maintenance of a luxury car can become a bottomless pit.
Jerry Mos also had to experience this rude awakening, who according to his own statements capitulated to the unpredictable costs of his Ferrari. He writes that he sold his Ferrari after ten years in the garage. He does not name the model, "" assumes an F430. The model was manufactured from spring 2005 to mid-2009 and was the "cheapest" Ferrari at the time.
Only 8000 kilometers in ten years – for fear of the Ferrari

In ten years, Mos has covered around 8,000 kilometers in the Ferrari. He explains: "The low mileage wasn't because I didn't want to drive it, it was because I couldn't predict what was going to go wrong next." He explains that he paid $15,000 for ceramic wheel bearings and $4,000 to fix pop-out LEDs. "The whole time I've owned the car, there was always something wrong…always," he says.
For "therapeutic reasons" he shares the last bill he had to settle for his Ferrari. He only intended to make the car pretty for sale, writes Mos. For this he asked the workshop to exchange the sticky buttons in the interior. He didn't have to do that because he was always pressing the car with greasy fingers, but because it's a well-known problem with many sports cars, but especially Ferrari. There are even companies that specialize in just that. A video of what such a muddy interior can look like and what to do about it is offered by "Autoblitz Mayer", for example.
Another company writes: "Our company was born out of a need to repair the beautiful luxury interiors that have suffered from the inferior coating used on the interior parts of certain models. Because let's face it – these companies focus on Speed ​​and performance, not on a high-quality interior." Small consolation.
The last calculation caught the Ferrarista cold

Mos left the work to the manufacturer – after all, he wanted a verifiable solution. What followed was a bill totaling $10,000. So Mos paid $7,500 to refurbish the interior. The remaining amount consists of labor costs, fuel and other fees.
Luxury on four wheels
Up to 26 million euros for a vehicle: these are the most expensive new cars in the world
The former Ferrarista doesn't look like he's thinking about another car from Maranello. He wrote the bill and the quasi goodbye letter in a group for owners of a Chevrolet Corvette. In contrast to the Ferrari, he is very impressed with his C8, they say. "I've tried other cars and it's just hard to beat a Corvette. I'm not sure if that's a compliment or not, but GM really did build a better Ferrari," he concludes. In any case, the search results for sticky buttons in a C8 are limited.
Also read:
43.5 liters per 100 kilometers – the worst fuel gurgling in car history
Old School Cool: These "oldtimers" were among the fastest cars of the eighties
From race winners to mafia carriages: These classic cars cost up to 70 million dollars
Source: Stern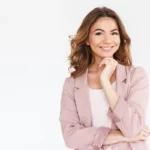 I'm a recent graduate of the University of Missouri with a degree in journalism. I started working as a news reporter for 24 Hours World about two years ago, and I've been writing articles ever since. My main focus is automotive news, but I've also written about politics, lifestyle, and entertainment.