The Renault Espace is nothing less than an automotive legend, at least in Europe. Can the sixth generation draw as much attention as the 1984 model or the third edition in 1996? Surprisingly, there is only a small electric shock.
European cars for eternity? There's the VW Beetle, a Porsche 911 and maybe the Mercedes S-Class. Okay, there are a few more and one of them is undoubtedly the Renault Espace, which founded the van or MPV (Multi Purpose Vehicle) segment in 1984. Lots of space in a manageable space, modern technology and materials of the future at a reasonable price – that was new, that was the Espace I, a real spaceship that had landed on planet Earth. What was admittedly the even more successful Chrysler Voyager on the American market became the Renault Espace, which was anything but popular in the beginning. The first generation in 1984 was awesome, the third generation from 1996 was a real show and then… yes then. Then it got sluggish or even tired and the current Renault Espace in particular no longer has much to offer from the cool charm and level of innovation of the former family all-purpose weapon.
This is not much different with the new, now sixth generation – unfortunately. To avoid misunderstandings: the new Espace is a very neat family car. A van that over the years has become the SUV of the so-called D segment. Its dimensions have shrunk to a length of 4.72 meters and it competes with models such as the VW Tiguan XL, the Opel Grandland or the Skoda Kodiaq. The targets were not only significantly higher in terms of dimensions. It looks pleasing, has harmonious proportions, but in order to really inspire, it lacks a lot apart from the pleasing exterior and a solid amount of space. So it is only available with a hybrid drive – the basic engine: a 1.2 liter three-cylinder. Good for real consumption in everyday life, but not very helpful when it comes to tax benefits. Unlike some of its competitors, it is not available as a plug-in hybrid with a plug. Therefore, there is no electric range of 60, 80 or even more kilometers, which is only possible with a suitably dimensioned battery pack that can be powered up to maximum performance at the socket.
The Renault Espace VI is also not available purely electrically and if you then see with surprise that the Frenchman is probably the only SUV in this segment that is not even available with a befitting all-wheel drive for an extra charge, you rub your eyes in amazement . Bitter: the 4-Control lettering on the B-pillar only fools uninformed interested parties into the 4×4 propulsion. The system alone indicates that the rear axle is steering by up to five degrees. Practically always – especially in the city – but just not enough in this vehicle class, where drumming from Europe, Asia and even the USA is equally hard. Of course, the four-wheel drive should be here as well as a version with an electric drive or at least a plug-in hybrid drive. "The new Espace is a key model for our rise to a higher class. It carries the DNA of the five previous generations, combined in a first-class appearance, a high degree of comfort and a homely and light-flooded interior. In addition, thanks to the use of an exemplary hybrid engine and a unique multimedia experience, it meets the new requirements of our customers," says Fabrice Cambolive, CEO of the Renault brand. The battery pack has a size of just 1.7 kWh.
But Renault goes a different way and leaves its customers no choice apart from the demanding segment of the supposed upper middle class. There is only a narrow three-cylinder petrol engine with gentle electric support that delivers 146 kW / 199 hp. The 1.2 liter combustion engine has an output of 96 kW / 131 PS / 205 Nm, while an electric motor provides an additional 50 kW / 68 PS / 205 Nm. A solid basis for a former van that, as a crossover that is only 4.72 meters long, has lost an impressive 215 kilograms compared to its predecessor. But the times when high-torque diesel engines did their work under the steeply sloping front hood of the Espace generations are long gone. The small three-cylinder hybrid is said to make the five-/seven-seater up to 175 km/h fast and from a standing start to 100 km/h in 8.8 seconds.
A starter generator should increase the feeling of comfort in the almost 1.7 ton front-wheel drive vehicle while driving and noticeably reduce consumption. Here there is another 18 kW / 25 hp and 50 Nm of torque, which should also support the gear changes of the multimode transmission. In view of the manageable drive package, miracles can hardly be expected in terms of driving dynamics, but the new Espace wants to score points in particular with its variability: low consumption. The French promise this low 4.7 liters of Super per 100 kilometers – at least that is diesel level. This can be achieved by four recuperation levels and the assessment that at least around 80 percent of city traffic is driven purely electrically. This is ensured by two gears for the electric motor and four for the combustion engine.
What the Renault Espace can do better than its predecessor is the space. In the current van variant, it is easier to sit in the second row, because despite the 14 centimeters less overall length, there was a significant increase in headroom. The seats are comfortable and if you absolutely want to, you can even order the family crossover as a seven-seater. But the third row are at best jump seats for children and getting in and out of the third row becomes a climb that only children should endure. It is better to only use the luggage compartment for such things. The cargo space of the Renault Espace holds between 159 and 1,818 liters. In the design of the Renault Megane E-Tech, the dashboard presents itself with animated instruments, a central vertical screen with Google controls and a head-up display that projects its information onto the windscreen and no longer onto a small plastic disc.
Source: Stern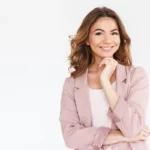 I'm a recent graduate of the University of Missouri with a degree in journalism. I started working as a news reporter for 24 Hours World about two years ago, and I've been writing articles ever since. My main focus is automotive news, but I've also written about politics, lifestyle, and entertainment.