The Italian brand held celebrations for the centenary in the country. Current models and history dating back to Fangio's victories were highlighted.

Alfa Romeo, the Italian brand of sports vehicles, celebrated its 100 years in Argentina at the Italian Embassy in front of more than 200 guests. Prominent figures such as the model Valeria Mazza, the businessmen Federico Álvarez Castillo and Francisco de Narváez together with his wife Carolina Klemencic; the economist Carlos Melconian; the actor Benjamin Alfonso; the designer Fabián Zitta; the cook Maru Botana; the tennis player Federico Coria and the top models Milagros Schmoll and Angie Landaburu, among others.
The brand is synonymous with design, style, Italianness and sportiness. And our country, without a doubt, was one of the first destinations where the "cuore sportivo" models, outside of Europe, were conquering admirers, followers, fans and even collectors.
"Alfa Romeo, the brand with which Juan Manuel Fangio won his first world championship, stands out for the innovation of its models, such as the Alfa Romeo Stelvio, the first Alfa Romeo SUV that is a best-seller in the United States and has won multiple awards in Europe, that arrives in Argentina in its new version but with the imprint that characterizes it. It is distinguished by its striking exterior design, its refined lines and finishes, with which it captures all the senses. But above all, it represents Italian sportsmanship at its best. No other brand achieves the perfect balance between beauty, performance and sportiness like Alfa Romeo does," said a statement from the brand.
On the other hand, models such as the Alfa Romeo Giulia or the Hybrid Tonale stand out, a bestseller in the markets where it is already available.
The origin of Alfa Romeo in Argentina begins with the businessman Eduardo Carú, who in 1923 imported the first Alfa Romeo into the country.
The RL model was a success on the local competition circuits. Starting from that moment, the construction of an unbreakable bond between Alfa Romeo and Argentina.
Source: Ambito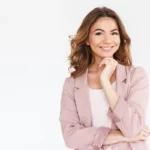 I'm a recent graduate of the University of Missouri with a degree in journalism. I started working as a news reporter for 24 Hours World about two years ago, and I've been writing articles ever since. My main focus is automotive news, but I've also written about politics, lifestyle, and entertainment.