Iveco Group inaugurated its new plant in Foggia and returns to producing buses in Italy.
According to the industrial plan, at full capacity the new facility will employ 100 specialized people who will work on lines equipped with the most advanced Industry 4.0 technologies.
The plant's production volume will be 1,000 vehicles per year: high-tech buses with zero-emission propulsion (battery electric and hydrogen) and low-emission propulsion (methane/biomethane, traditional fuels and biofuels).
The plant produces zero net CO2 emissions. 100% of its energy comes from renewable sources, including more than 1,000 photovoltaic panels that produce 640 MWh per year. The entire project focuses on reducing energy consumption and recycling, making use of high-performance building materials, smart LED lighting, and reuse of rainwater.
Iveco Group is already present in Foggia with its FPT Industrial plant, for the production of industrial engines, and 1,600 employees, which make it one of the largest industrial establishments in Apulia. The investment in the new plant of approximately 40 million euros -which will be partially offset by funds from the PNRR, the National Recovery and Resilience Plan- is strategic and puts into practice two pillars of the PNRR: "Green revolution and ecological transition" and " Infrastructures for sustainable mobility".
The inauguration of the plant took place eight months after the laying of the first stone
Gerrit Marx, CEO of Iveco Group, said: "The new Iveco Bus plant in Foggia represents a significant investment, which is in line with our strategy to maintain and strengthen our presence in Italy in centers of excellence. We will provide the public transport sector with more technologically advanced and environmentally sustainable vehicles."
Source: Ambito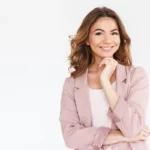 I'm a recent graduate of the University of Missouri with a degree in journalism. I started working as a news reporter for 24 Hours World about two years ago, and I've been writing articles ever since. My main focus is automotive news, but I've also written about politics, lifestyle, and entertainment.