Anyone who drives an e-car and thus saves emissions can have money paid out via GHG quota providers. A major player is now insolvent – what does that say about the market development?
by Victoria Robertz
Greenhouse gas reduction quota, or GHG quota for short: this monster of a word is an instrument that private individuals and companies that own electric cars have been able to use to earn extra money since last year. Because with their electric vehicles they save CO2 and can collect a bonus for it. All you have to do is register with a GHG quota provider. There are numerous of them on the Internet, but larger associations and municipal suppliers such as the municipal utilities are also on the market.
One of the largest providers, the Berlin company Equota, has now had to file for bankruptcy – and justifies this with the fallen quota prices on the market, among other things. An alarm signal? Is trading with reduction quotas still a business model if more and more emissions are to be saved in the foreseeable future?
This is how GHG quota providers work

In order to be able to answer this question, the role of the providers must first be clarified. How do they even make money when they pay out bonuses? Providers such as Equota, Quotlix or Elektro Vorteil are a kind of intermediary between private individuals or companies with electric vehicles and the oil companies. Mineral oil companies bring fossil fuels "on the market" and are legally obliged to reduce greenhouse gases. They can achieve this, for example, through e-fuels, biofuels or greenhouse gas reductions from electromobility.
However, if the corporations do not save enough through their own measures, which is usually the case, they can improve their balance sheet by purchasing certificates. Anyone who drives an electric car as a private individual or company collects these reduction certificates because they save CO2 compared to combustion vehicles. GHG quota providers then sell these reduction certificates on to the oil companies, which can use them to meet their savings obligations.
This passing on of reductions is the business model of the providers. "For individuals or companies, this has the advantage that they don't have to enter into contracts with the mineral oil industry themselves," explains Peter Kasten from the Öko-Institut in Berlin. He advised the Federal Environment Ministry on the GHG mechanism. The amount of the premium that the providers pay customers depends on the market – i.e. above all on what the oil companies are willing to pay. If alternatives, such as biofuels, are available to them at a low price, that will affect prices. "The price of eligible fuels has recently fallen. This has increased the petroleum industry's willingness to add them," says Kasten.
European legends
Old-timers, but not old-fashioned: These automobile classics never fall out of time
Decreased GHG quotas put providers under pressure

The price reduction for biofuels came about as a result of regulatory changes at the beginning of the year. Equota also cites the fact that these have led to "unforeseen market changes" as the reason for the insolvency. The electricity mix that e-cars use also has an influence on the rate. In 2021, on which the latest calculations by the responsible Federal Environment Agency are based, fossil-based electricity will account for a large proportion of the electricity mix. Mineral oil companies are therefore allowed to emit more emissions per unit of greenhouse gases emitted in 2023 than in 2022 – and conversely have to buy fewer savings certificates. In addition, e-cars save less compared to combustion engines with dirtier electricity and there is less that can be transferred to petroleum companies.
"Vehicle owners' income will now fall," says Kasten. "But some providers will survive these price changes. Prices will also recover." In the first few months of this year, the GHG quota fell sharply. While the premium for e-car owners was between 300 and 400 euros last year, this year it is more between 250 and 285 euros. EMBED
How big the impact of this slump is for the individual providers depends on their business model. Some take more risk by offering fixed prices to their customers. If they cannot achieve the corresponding prices from the mineral oil companies, they will find themselves in financial difficulties. Other suppliers therefore link their offers directly to what they actually get from the mineral oil companies.
GHG quota business model still works

In the long run, the GHG quota could fall overall because CO2 emissions are ultimately to be reduced. On the one hand, fossil fuels are becoming cleaner, so the CO2 savings of an electric vehicle could decrease in comparison. On the other hand, the electricity mix will also become cleaner in the medium term and driving e-cars will become more valuable again. It is also crucial that the demands on the mineral oil industry will increase in the coming years and that it will have to save more and more greenhouse gases, explains Kasten.
He therefore does not assume that the business model of the GHG quota providers is over. He is not surprised that providers are now disappearing from the market. "We had a run. I expected that there would eventually be a consolidation in a new market like this. That's not a bad thing."
The insolvent provider Equota now wants to continue its operations with an insolvency administrator, according to a company statement. The customers' quota revenues and their contracts would remain in place. The bankruptcy application was made with the aim of "restructuring the company".
This article first appeared in the business magazine "Capital", which, like the stern, belongs to RTL Germany.
Source: Stern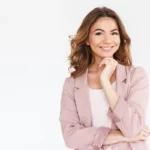 I'm a recent graduate of the University of Missouri with a degree in journalism. I started working as a news reporter for 24 Hours World about two years ago, and I've been writing articles ever since. My main focus is automotive news, but I've also written about politics, lifestyle, and entertainment.