Numerous Chinese automakers have blown the European offensive. Disillusionment with the success so far in China comes from a Chinese electric car company, of all things: Xpeng expects the big failure.
China's electric car makers have turned their home market into the largest electric vehicle market in the world. Meanwhile, German automakers are losing ground in the People's Republic. And even electric car pioneer Tesla has had serious competition breathing down its neck for a long time. However, the successful concept of Chinese manufacturers is now to be practically transferred to the European market.
However, Brian Gu, vice chairman and co-president of Chinese electric car maker Xpeng, believes few automakers will survive the global electric car struggle and survive into the next decade. "In five to ten years, the market will be much more concentrated. I think the [Zahl] market participants will likely be reduced to fewer than ten on the global stage," Gu told the Financial Times.
Europe offensive: "You have to be a global player"

For Chinese automakers to be among the top ten, they would need to sell at least three million vehicles a year. And: "To belong to this 'three million club', you can't just be active in China, you have to be a global player. We think that in this scenario, maybe almost half of the volume comes from outside of China." , Gu told the Financial Times.
Last year even Tesla didn't come up with that number; the US electric car maker sold 1.3 million cars. Toyota, on the other hand, was significantly better positioned. The world's largest carmaker from Japan led the sales market with 10.5 million vehicles sold. But China is catching up. The People's Republic is in the process of ousting Japan from the top and becoming the world's largest auto exporter.
Xpeng introduces new platform for lower cost production

Even for the company Xpeng, which was only founded as a start-up in 2014, things were going pretty well in 2022. More than 120,000 vehicles were sold in China, but in the first quarter of the current year, sales fell sharply by almost 50 percent. Tesla's huge price cuts forced Xpeng to slash the prices of three of its four vehicles by as much as 13 percent. Several dozen other automakers in China then also adjusted their prices downwards. "I think we face a very competitive landscape this year," Gu said.
In mid-April, his company presented a new platform for manufacturing vehicle models in order to be able to produce at significantly lower cost in the future. According to the company, the G6 electric SUV presented at this year's Auto Shanghai trade fair is to be built on this platform.
The craziest vehicles
Auto Shanghai 2023: Manufacturers present electric giants, Batmobiles and baby farts suckers
Because – like many other car manufacturers from China – Xpeng also plans to expand its business activities in Europe and to survive the current decade. So far, however, it can by no means be said with certainty whether the currently so successful Chinese manufacturers will be able to continue their success in Europe in the future, or whether – as was the case with combustion vehicles – they will ultimately not be able to hold their own against Western companies.
Sources: ,
Source: Stern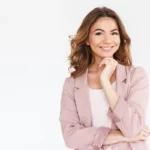 I'm a recent graduate of the University of Missouri with a degree in journalism. I started working as a news reporter for 24 Hours World about two years ago, and I've been writing articles ever since. My main focus is automotive news, but I've also written about politics, lifestyle, and entertainment.