In Australia, a student was picked up from school in an outrageously expensive Lamborghini Aventador LP750-4 SV. To the horror of many observers, the youngster then got behind the wheel and drove off – including a "student driver" sign on the rear.
In Australian high schools, the yellow L on the back of cars is not an uncommon sight – the prominent sign indicates that there is an accompanied driver behind the wheel. But such a sign is most likely to be expected on older vehicles on which one or the other dent doesn't matter – after all, no master has ever fallen from the sky. However, if the training vehicle is a Lamborghini Aventador LP750-4 SV, the image of the super sports car quickly goes around the world.
Driving a Lamborghini at 16 is actually legal

The vehicle, which is currently available in Germany for around 500,000 euros, was seen in Melbourne a few days ago. On Instagram "writes": "This Lamborghini Aventador LP750-4 SV was spotted driving a 16-year-old boy who was being picked up from school in it. What car did you learn to drive in?" You can imagine the answers – most users write that they have put the first kilometers on the road in older and less valuable makes.
Luxury on four wheels
Up to 26 million euros for a vehicle: These are the most expensive new cars in the world
In fact, the Australian state of Victoria allows such exits with an L plate in any registered vehicle. Because according to the road and traffic authority "VicRoads", the supervising driver is responsible, not the learner driver. So as long as there is an escort on board, the vehicle is irrelevant.
But as soon as the student has passed his driver's license and drives alone, the rules change again. Because then begins a long and hard probationary period. The first 12 months after receiving the driver's license, new drivers drive with the so-called P1 license. This is followed by three years with the P2 license. Both must be clearly marked with a sign on the vehicle. Only then do you get your full driving licence.
More restrictions apply during the probationary period

Compared to Germany, the probationary period is subject to countless rules. This also includes a restriction for certain vehicles that you are not allowed to drive at all during this time – mostly those with a lot of power. According to the "" database, this applies to all Lamborghinis except for one vintage car, almost all Ferraris and many Porsche models.
Of course there are exceptions: if you are accompanied, have to drive a sports car for work or get a special permit, you can jet off. Incidentally, in the eyes of some, it can't hurt to get a feel for super sports cars early on. Because if you only ever drive slow cars, you won't be able to deal with it later when a car offers a little more acceleration – not a nonsensical argument, even with regard to high-performance electric cars.
Also read:
The incredible story of the Aston Martin "Valkyrie": Even the Ministry of Defense called in concern
Ford F-150 Lightning: a powerhouse is coming to Europe
Same rag, more options: What will soon change on the driver's license
Source: Stern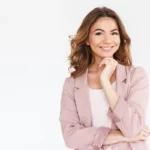 I'm a recent graduate of the University of Missouri with a degree in journalism. I started working as a news reporter for 24 Hours World about two years ago, and I've been writing articles ever since. My main focus is automotive news, but I've also written about politics, lifestyle, and entertainment.