Watch the video: Black line on traffic sign – do you know what it means?
Do you know what the black line on this type of road sign is supposed to mean?
No? Then you are like many drivers.
A driving instructor from Dortmund hit the bull's eye with a Tiktok video. He poses the question of the meaning of the black line on traffic signs that indicate a motorway exit.
The driving instructor reveals the solution under his account @fahranleitungvitor and the video goes viral with more than 2.1 million views.
The black line indicates that the exit splits. Drivers who want to go to the places above the black line have to get into the left lane after exiting. The places below the black line refer to the right exit.
For many users, this video seems to be an eye opener, as the comments indicate:
"31 years driver's license, did not know."
"Why don't you learn something like that in driving school?"
"I'm a professional driver, but it was new to me – thank you"
Source: Stern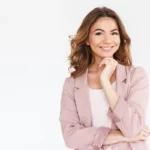 I'm a recent graduate of the University of Missouri with a degree in journalism. I started working as a news reporter for 24 Hours World about two years ago, and I've been writing articles ever since. My main focus is automotive news, but I've also written about politics, lifestyle, and entertainment.