Mitsubishi has done it again. After the Renault Captur had already been converted into a Mitsubishi ASX, it is now the turn of the next Frenchman to move to Japan. The well-known Renault Clio becomes the new Mitsubishi Colt with a modified radiator grille.
In itself, the trend of selling one and the same vehicle with several radiator grilles under different brands is long gone. But Mitsubishi is reviving the whole thing together with its cooperation partner Renault – especially because its own models are currently missing. After the successful entry-level Renault Captur became the new Mitsubishi ASX with a modified front end and a few details, the Renault Clio now follows. It is currently undergoing a small facelift and will be ready for the coming years with a fresh front and new hybrid technology from the summer. With the latest facelift, he also gets a twin brother who wears the Mitsubishi diamond as a brand logo in the radiator grille.
Mitsubishi will offer the Renault Clio as the new Colt from autumn. Now in its seventh European generation, the Japanese are selling the small car with either two petrol engines or as a hybrid variant. While the 1.0 liter naturally aspirated engine with its five-speed gearbox delivers a manageable 49 kW / 67 hp, the 1.0 liter three-cylinder with turbocharging still has 67 kW / 91 hp. Due to the standard six-speed gearbox, the standard consumption is 5.4 liters per 100 kilometers. More economical is the significantly more powerful Colt Hybrid, whose 69 kW / 94 hp 1.6-liter petrol engine, like the Renault Clio, is coupled with an electronic module that contributes a further 36 kW / 49 hp. This adds up to a total output of impressive 105 kW / 143 hp and a standard consumption of just 4.4 liters Super.
The new Colt is offered in four trim levels: Basic, Plus, Intro Edition and Top. Advantage over the identically constructed Renault Clio: Like all other models, Mitsubishi also offers the Colt with a five-year guarantee, which can be extended by a further three years. The 1.2 kWh small hybrid battery has an eight-year guarantee anyway. All models come standard with air conditioning, LED headlights and a range of driver assistance systems. Among other things, the top version attracts potential customers with a 10.25 inch touchscreen, animated instruments and various driving modes. So on to the brother duel on the European small car market.
Source: Stern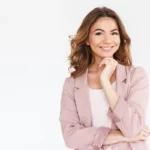 I'm a recent graduate of the University of Missouri with a degree in journalism. I started working as a news reporter for 24 Hours World about two years ago, and I've been writing articles ever since. My main focus is automotive news, but I've also written about politics, lifestyle, and entertainment.