There are three innovations coming to motorists in September. While there are revised rules for new vehicles, registration is finally becoming much easier.
Around two thirds of all first registrations in Germany are commercial. In the case of electric cars, there are currently worthwhile bonuses that the state grants when purchasing such a vehicle. From September that will be over – because then you will only receive the money if you register a vehicle privately. Commercial customers get nothing.
But things are also getting tight for private individuals. Because at the beginning of 2024, the premium for them will drop significantly from the current 4500 euros to 3000 euros. So if you are planning to buy a new car with an electric drive, you shouldn't put it off for too long.
The new Euro 6e emissions standard will also apply from September. However, this initially only affects manufacturers who want to homologate new vehicles. The new standard will only affect initial registrations of existing vehicles from September 2024 – until then there is no need to worry about it.
Euro 6e is the final stage of the current standard. In the future, it will be replaced by Euro 7. Then the limit values ​​will be even stricter, so that even the batteries of electric cars will be affected. For the first time, manufacturers will then have to guarantee a minimum shelf life for batteries – because premature death of the cells also puts a lot of strain on the environment. As soon as Euro 7 comes into force, the battery must still deliver at least 70 percent of its original performance after eight years or 160,000 kilometers. However, it is not expected to come into force before mid-2025 – if it can be done that quickly at all.
Registration of vehicles – now also without official authority!

More far-reaching is initially the innovation in the registration of vehicles. Because from September 1st the last stage of the "", short "i-Kfz" will start in Germany. It is then not only possible to register vehicles over the Internet around the clock, but also to deregister, reregister, reregister with or without a change of owner, register for one day and apply for special number plates. From September, the offer is also aimed at car dealerships, so that you could theoretically drive straight from the yard when buying a car.
Because the last stage of "i-Kfz" enables immediate commissioning for the first time. In concrete terms, this means that as soon as registration via "i-Kfz" is successful, the vehicle can drive immediately with the number plates and the digital registration notice. The authorities then send badges and vehicle documents within a few days.
You can find the relevant website for registration in your district on the website of the competent state authority, since the implementation of online vehicle registration is the responsibility of the federal states and local authorities. From September 1st, they are obliged to make the relevant portals available.
Source: Stern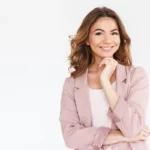 I'm a recent graduate of the University of Missouri with a degree in journalism. I started working as a news reporter for 24 Hours World about two years ago, and I've been writing articles ever since. My main focus is automotive news, but I've also written about politics, lifestyle, and entertainment.