Tesla has significantly revised its Model 3. The currently most popular electric car in Europe is getting a facelift to better position itself against the competition. The new Model 3 celebrates its world premiere at the IAA in Munich.
The volume model from Tesla has been on the market for six years and the first major facelift after many detailed improvements is now clearly visible. After more than two million vehicles sold, the Tesla Model 3 is not only new in the new version with rear-wheel drive, but also in a variant with all-wheel drive and maximum range.
The LED light units and some details on the body and interior have been sharpened. After the facelift, the interior should appear significantly more valuable than before, in order to be able to assert itself against the ever-increasing competition from European premium brands. The slightly modified exterior design not only brings a new appearance, but also improvements in aerodynamics, which has a positive effect on driving performance, wind noise and range.
Revised Tesla Model 3 should offer more comfort

New in the interior of the Tesla Model 3 2024 are high-quality materials such as aluminum, new textile fabrics, air-conditioned front and rear seats and customizable ambient lighting. There are now more storage compartments in the redesigned center console, as well as two wireless charging cradle. The functions in the rear for entertainment and air conditioning can be operated via an eight-inch screen. The screen size at the front is unchanged with a diagonal of 15.4 inches; however, the display is said to be more sensitive, while mobile and Wi-Fi performance are also said to have been improved.
The acoustic glazing for all panes is intended to increase the level of comfort in the interior. The USB ports at the front and rear now provide 65 watts for faster charging, while a new sound system now features 17 speakers and subwoofers. The market launch is in October with prices starting at 42,900 euros.
Source: Stern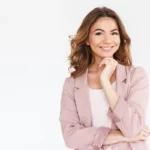 I'm a recent graduate of the University of Missouri with a degree in journalism. I started working as a news reporter for 24 Hours World about two years ago, and I've been writing articles ever since. My main focus is automotive news, but I've also written about politics, lifestyle, and entertainment.