The trend of turning a station wagon into a soft off-roader is not going away. Mercedes is also bringing the backpack version of its new E-Class to customers as an all-terrain variant. This is how he manages to make the jump to North America himself.
The normal T-model is withheld from the USA, but those responsible for the market expect the top model of the Mercedes E 450 All-Terrain to generate US demand from customers who enjoy the practicality of a station wagon but want to do without an SUV. This means that the very Europe-inclined station wagon fans on the other side of the Atlantic do not differ significantly from those interested in the old world. Mercedes sold almost one in five of the previous model of the E-Class T-model from the S 214 series as a rustic-style all-terrain variant. The busy Swabians are assuming similar dimensions this time too. Reason enough to give the new generation all-wheel drive, air suspension and a few visual extras.
The 4.95 meter long Mercedes E 300de All-Terrain is likely to be particularly interesting for some company car drivers, because even though SUVs now have a permanent place in most companies' selection portfolios, the mixture of stylish station wagon model, obligatory all-wheel drive with the visual off-road -Additional features are particularly interesting when it comes to a diesel engine. And since many companies are now demanding an electric version with a plug in the search for minimal CO2 emissions, the E 300de is an interesting choice – also because an image-rich six-cylinder diesel engine is still missing from the current starting portfolio and the E 220d, at least on paper, has just under 200 HP doesn't offer much steam for a two-ton station wagon.
Things look completely different with the Mercedes E 300de All-Terrain, because the two-liter four-cylinder diesel with its 145 kW / 197 HP / 440 Nm is supported by an electric motor in the transmission bellhousing, which contributes a further 95 kW / 129 HP. Together these are 230 kW / 313 hp and a more than generous 700 Nm maximum torque. It sounds like a lot of driving fun, but the All-Terrain skillfully hides this engine power in most driving situations. This is not only due to the subtle engine sound of a typical four-cylinder diesel, but also because the hybrid module consisting of an electric motor in the gearbox housing and a battery pack adds more than 150 kilograms of additional weight to the family station wagon, which means an empty weight of over 2.2 tons. The engine sound is typically four-cylinder and typically diesel – the Al-Terrain can skilfully hide this in many driving conditions, because the 19.4 kWh battery pack in the underbody ensures that it can cover impressive kilometers purely electrically. Depending on the outside temperature, driving profile and the driver's accelerator foot, the pseudo-off-roader can travel 100 kilometers purely electrically and that is definitely an impressive value.
In addition, the station wagon can sprint from a standstill to 100 km / h in just under seven seconds, not least thanks to all-wheel drive and the well-graded nine-speed automatic transmission, and the top speed of over 210 km / h leaves at least many electric models hesitant when things go a little faster should go over the highway. Anyone who regularly recharges their All-Terrain from a socket either drives completely electrically and then consumes around 20 kWh per 100 kilometers or requires less than a liter of diesel fuel on the reference route. This is something to see and drive. And this is particularly comfortable thanks to the standard single-chamber air suspension with up to 46 millimeters more ground clearance. At the push of a button, the E 300de is ready for use on dirt roads or in heavier snow. The standard tire size is 235/55 R 18 on wheels measuring 8 J x 18. Wheels up to 20 inches in size are available as an option.
The small differences to the standard T, such as more ground clearance, modified aprons or the plastic planks over the wheel arches, are searched in vain inside; the Mercedes E 300de All-Terrain, which costs almost 80,000 euros, is as elegant and spacious as you would expect from a sedan knows. Excellent seats, large displays and so many shelves that nothing important has to be left at home. In addition, there is not only a pleasant amount of space in the rear, but also a cargo area, the volume of which is noticeably limited in plug-in hybrids due to the battery pack. This is less painfully noticeable in the T-model than in the sedan, which is not available as an all-terrain, but it is still annoying. Instead of the usual 615 to 1,830 liters, the PHEV only has 460 to 1,675 liters available. The market launch is in the first quarter of 2024. The surcharge over the normal T-model is likely to be around 3,000 euros. The E 300 de All-Terrain therefore starts at just under 80,000 euros.
Source: Stern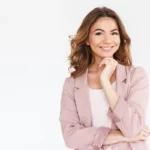 I'm a recent graduate of the University of Missouri with a degree in journalism. I started working as a news reporter for 24 Hours World about two years ago, and I've been writing articles ever since. My main focus is automotive news, but I've also written about politics, lifestyle, and entertainment.