Agent mobile of a different kind – the cool Hyundai Staria family van can also do something different. On behalf of the Technical University of Munich, he transports robots and drones to missions throughout Europe.
Even top agent James Bond would like this van. Of course, the Hyundai Staria isn't quite as stunning as an Aston Martin. And it's not as fast as this anyway. But he has a lot of extras on board that would look good in any action film. Nevertheless, there is no secret service behind the unique piece, but rather the Technical University of Munich (TUM). There the car is part of a research project that is all about robotics, but above all about its specific application. However, anyone who thinks of a special form of autonomous driving when they hear the keywords robot and car is wrong.
What it's all about doesn't become clear even when the large tailgate opens. Gradually we bring in Prof. Dr. Sami Haddadin from TUM and his team of young scientists removed their valuable cargo from the vehicle. It's a whole fleet of different robots: several flying drones, an underwater drone that looks like a mini-submarine, and finally a robot that can move on land. The latter doesn't look as smart as R2D2 from Star Wars, but it does have the nice name Husky. Back in the van, in addition to a lot of technical equipment and tools, there is a desk with an oversized screen that covers almost the entire side wall of the Hyundai.
"We are researching robotics," says Prof. Haddadin, introducing the TUM subsidiary MIRMI, of which he is the director. The abbreviation stands for Munich Institute of Robotics and Machine Intelligence. "The crucial thing is that we are always concerned with specific applications and possible uses," he adds, referring to the unpacked robots: "They are intended for environmental monitoring and are designed in such a way that no special robot know-how is required to operate them ." The list of possible applications is long and ranges from detecting environmental pollution to examining mined or contaminated regions. The car, called SVAN, is a robot hub, charging station, data center and command post all in one.
The flying drones monitor – logically – from above and explore the terrain. As a special feature, the drone pilot can automatically control several aircraft (unit price: 5,000 euros) and thus capture an area more quickly and efficiently. For example, if dangerous goods are discovered in a body of water, the underwater drone is used. It has a movable gripper arm and is controlled from the SVAN – with an Xbox controller. The transmitted video signal serves as orientation for the researchers. However, the trick lies in the details: Since both WiFi and mobile communications do not work underwater to transmit data, the robot hangs on a cable. You can reach a distance of around 300 meters and at least 100 meters deep. More is technically possible, but it's a question of application and cost: the MIRMI researchers are currently estimating just under 10,000 euros for their unmanned submarine.
It grabs the dangerous goods with its gripper arm (which sounds easier than it is) or takes samples. Back on shore, Husky is ready to take over – also remotely controlled. In this case, however, two controllers are necessary for control: one to move the robot, one to operate the fully movable gripper arm. Although Prof. Haddidin and his team focus on using existing hardware components as much as possible, Husky is not a bargain with a value of 60,000 euros. Added to this is the technology on board the Staria: It not only serves as an operations center, but also as a router on four wheels. On the one hand, it maintains contact with the robots, but on the other hand, it also transmits the data in real time around the globe. The robots can also be controlled from a remote laboratory via SVAN and video signal.
The fact that the Munich researchers chose the Hyundai Staria may seem coincidental – but it followed a logic. "Originally we were thinking of a private conversion based on a used car. But that wasn't feasible," explains Alexander Moortgat-Pick, who heads the SVAN project: "Then we researched which car manufacturer was particularly sustainable and was already involved in other projects." The choice fell on Hyundai, not least of all for supporting the global "Healthy Seas" campaign, in which divers recover old fishing nets from the sea that are dangerous to wildlife. Now Hyundai is also supporting the SVAN project. The fact that the Staria is not powered by electricity sounds like a cosmetic flaw. But environmental robots are actually increasingly being tested in remote regions of European countries where there is no sufficient charging network. Unfortunately, there are plenty of tasks for environmental robots.
Source: Stern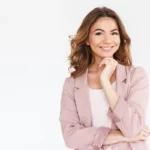 I'm a recent graduate of the University of Missouri with a degree in journalism. I started working as a news reporter for 24 Hours World about two years ago, and I've been writing articles ever since. My main focus is automotive news, but I've also written about politics, lifestyle, and entertainment.