Car brands once stood out primarily through design, performance and technical innovations. But times have changed, because without sustainability hardly anything works in the tough competition among one another.
The external representations have changed accordingly. The fight for potential customers is no longer enough with horsepower and sharp forms. Sports car manufacturers in particular have to perform a difficult balancing act in order not to end up on the sidelines. The best example is Lamborghini. It wasn't long ago that the sports car manufacturer from Santa Agata was almost all about roaring combustion engines with ten or twelve cylinders, martial design and top speed or acceleration values. The sports car manufacturer from near Bologna is currently developing its first electric model called Lanzador. And this electric SUV should offer more than a cool design and 1,000 kilowatts. Inside, the electric crossover offers four individual seats, fold-away screens and puristic controls, while a variety of reused materials are used to flank the finest leather or reused carbon. The dashboard, seats and door panels are made of fine merino wool, while the colored thread comes from recycled nylon. Most invisible plastics, like the foam in sports seats, are made from 3D printed recycled fibers. The carbon fiber used for the center console and door panels is also made from regenerated carbon: a new, two-layer composite material. Head of development Rouven Mohr confirms that such materials will also find their way into later production models.
Despite all its sustainability, Lamborghini, like most premium brands, relies on leather. This is sustainably tanned because the water comes from olive oil production and has to be treated in sewage treatment plants because of its high acidity and its antimicrobial and phytotoxic effects. This residual water from olive oil production can also be reused by chemical manufacturers to produce tannins. Further resources are also conserved through a newly developed 3D printing process for plastics, which, among other things, is used to make the seat foams. The material for the Fused Deposition Modeling printing process comes from recycled waste such as used plastic bottles and can be recycled again after its useful life. The proportion of recycled material can be between 45 and 100 percent, depending on the origin of the waste.
The direct competitor Ferrari also has to reinvent itself, at least on a small scale, in unfamiliar terrain. The interior of the noble SUV Purosangue is more sustainable than ever, because the luxury crossover with its 725 hp V12 naturally aspirated engine does not come with leather seats, but with special Alcantara equipment that sets new standards in terms of sustainability. The interior is made from plastics that are 68 percent recycled. Apart from a few small parts, the entire interior of the Purosangue is lined with the fine synthetic material. Seats, panels, interior roof, pillars or instrument panel are only covered with leather upon special request. "The cover with Alcantara has advantages that are particularly important for sporty vehicles," explains Marco Scuotto, Alcantara sales manager. "The material is not only sustainable, but saves around half the weight compared to leather and is easy to clean. The new material was certified with a sustainability seal according to the Recycled Claim Standard, which tracks the individual components from the source to the end product. In general, the Purosangue is the most sustainable Ferrari ever. 85 percent of the equipment elements were produced sustainably. For example, the roof lining is made of recycled polyester and the carpets are made of polyamide that was recycled from fishing nets.
At Porsche, a lot of the interior revolves around leather – but sustainably. "Leather is a quality feature for Porsche customers. Together with our suppliers, we advocate internationally accepted standards. The facilities in which our leather is produced are also important. They should receive certification from the LWG," says Barbara Frenkel, Board Member for Procurement at Porsche. Just like the other car manufacturers, the Volkswagen brands are committed to sustainability and transparency in the supply chain. At the beginning of 2022, Porsche created material-specific specifications for leather, which all suppliers have since then had to comply with. Among other things, the country of origin of the raw materials must be disclosed and the companies must guarantee maximum animal welfare and responsible leather production. "With supply chain traceability, companies can ensure they are sourcing leather responsibly. This is at the core of our efforts," says Christina Trautmann, head of the Leather Working Group.
BMW has a big goal and that is "new class", in which a total of six new electric models will roll out between 2025 and 2027. In the upcoming three-series, the first model in the family, the car manufacturer from Munich is using the new printing process not only for interior components, but also for exterior components. This includes, among other things, lighting elements that can be specifically controlled on individual levels despite the 3D printing process. The dashboard is covered with a sustainable corduroy fabric, which should also make it into the production model. BMW not only wants to become more efficient with its next generation of vehicles, but also significantly increase the proportion of secondary raw materials and improve recycling options with a smaller variety of materials. A modified dismantling concept should also ensure greater sustainability and optimize the recycling of the new class vehicles.
Mercedes is driving a similar concept with the near-production study of the CLA Concept. The series vehicle will reach customers at the end of 2024 and will have the same sustainable materials in the interior and on the body that the concept model offers. The body and large parts of the chassis are made from CO2-free steel and CO2-reduced aluminum. In the interior, the new entry-level family from Mercedes on the MMA platform with its four models CLA, CLA Shooting Brake, GLA and GLB offers, among other things, sustainable leather upholstery and paper trim elements. Many of the components were tested for the first time with the Mercedes EQXX's unique efficiency model last year. "I am sure that with our MMA platform we can offer our customers in this market segment a class-defining combination of performance, sustainability, safety and comfort paired with an outstanding digital experience," says Mercedes Chief Development Officer Markus Schäfer.
However, the fact that well-known materials such as aluminum, plastic or carbon are being replaced by natural materials does not only affect sports car and premium manufacturers – on the contrary. The design itself is also affected, because new ingredients give the creative minds of the car manufacturers completely new possibilities. To launch the reinterpretation of design, sustainability and creativity go together with the latest digital technologies such as 3D printing. "We wanted to move away from the materials typically used in the automotive industry," explains Francesca Sangalli, responsible for color, trim and concept at Seat, "we are experimenting with natural materials that are not normally used in the automotive industry. With the new techniques we have moved from 2D to 4D construction and have created structures that have become real showpieces."
In addition to leather, the most natural of all interior materials, recycled materials are also playing an increasingly important role, depending on the vehicle segment. Some manufacturers rely on artificial leather, others have introduced 3D flat knitting technology, in which the fabrics are completely made to measure. In order to avoid unnecessary waste, we sometimes go one step further. "Thanks to additive manufacturing, we can look at the architecture of the design from a different perspective. Not only is it a new, lightweight material, but there is no waste and we can create graphics within the material itself, resulting in a unique result," explains Francesca Sangalli.
Source: Stern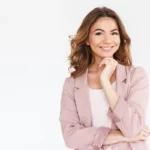 I'm a recent graduate of the University of Missouri with a degree in journalism. I started working as a news reporter for 24 Hours World about two years ago, and I've been writing articles ever since. My main focus is automotive news, but I've also written about politics, lifestyle, and entertainment.