The winner of this year's 24 Hours of Le Mans is: Ferrari 499P. For this occasion, the Italians are bringing the most exclusive new vehicle in the company's history onto the market with the similar-sounding model 499P Modificata.
However, the car is not a road version of the famous Le Mans winner, but rather another racetrack vehicle that is not allowed to be driven in official competitions or in traffic. What's more: the Ferrari 499P Modificata is not delivered after purchase, but is only available to its owner at special events. All of this at an astronomical price of 5.1 million euros before taxes. In Germany the bill would therefore be 6,069,000 euros.
Ferrari keeps the car: purchase yes, delivery no

With this price, the 499P Modificata would be Ferrari's most expensive new vehicle to date. You can even get a La Ferrari, Monza SP2 or the Daytona SP3 for a fraction of the price. With another crucial difference: after purchase, you can carry out and drive the models mentioned as you wish.
So it's no wonder that the Ferrari 499P Modificata is part of the new, extremely exclusive "Sport Prototipi Clienti" program, to which the company only invites a small group of people. With the "F1 Clienti" program, Ferrari has been offering a similar concept for years, under which private individuals are allowed to drive Scuderia's Formula 1 cars.
A total of 18 events included

If you get the Ferrari 499P Modificata, you will be invited to nine racing events for two years. The manufacturer then takes care of vehicle logistics, maintenance and technicians on race days. If you also want to drive your car on race tracks, you can have the Ferrari 499P Modificata delivered there for an additional fee, according to "Autocar".
The high price, writes "Topgear", comes from purchasing the car and participating in the "Sport Prototipi Clienti" program for two years. It is currently not known what it will cost to continue the racing fun.
Also read:

Auto mechanic takes 3 million Ferrari for a spin – and puts it on a tree
Mechanic scraps Ferrari – immediately after repair
With this legend, Schumi became Formula 1 world champion in 2003 – now his Ferrari is going on sale
Sources: , ,
Source: Stern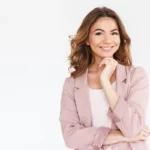 I'm a recent graduate of the University of Missouri with a degree in journalism. I started working as a news reporter for 24 Hours World about two years ago, and I've been writing articles ever since. My main focus is automotive news, but I've also written about politics, lifestyle, and entertainment.