The days when Brabus alone gave sporty Mercedes models impressive wings are long gone. The exclusive brand from Bottrop has now opened up to other manufacturers. The Brabus 900 Rocket R, based on the most powerful Porsche 911, shows how spectacular it can be behind the wheel.
As if a Porsche 911 Turbo S with its magnificent driving dynamics and up to 650 hp wasn't spectacular enough. It can be a whole lot sharper and that undoubtedly has its price. Anyone who has just under 550,000 euros left can turn their super tourer from Stuttgart into a hyper sports car with everyday qualities after a successful performance treatment in Bottrop, North Rhine-Westphalia. After the impressive revision, the turbocharged six-cylinder boxer engine in the rear produces a spectacular 662 kW / 900 hp and a wildly roaring 1,000 Nm of maximum torque. The look still shows a Porsche 911, but somehow different – darker, wilder, more corrupt. In this context, comparisons to Darth Vader and Batman have been made too often when it comes to the powerful Brabus projectiles, which can be spared at this point – as appropriate as they may be. In any case, for the gigantic premium there is not only a rustic leather interior and the boost in performance, but also a largely newly created body and the Porsche signet on the hood or steering wheel is replaced by a Brabus logo.
Aprons, fenders, side panels and rear tail – given the familiar 911 proportions, none of this has much in common with the original Porsche 911 Turbo S. Gigantic carbon elements everywhere ensure that the Brabus 900 Rocket R presents itself as an unexpectedly independent wide-body monster that stands out almost shamelessly from the anything but subtle series model. No less complex, the wheelset of the 340 km/h ground rocket attracts many glances even when stationary. The Bottroper runs on 255/45 ZR 21 at the front and 335/45 ZR 22 large wheels in aero design at the rear for perfect airflow and a no less elaborate look. Despite the huge 21/22-inch wheelset, the Brabus 900 Rocket R has not completely lost its tough qualities. Depending on the driving program selected, it is firm to hard and, with its variable all-wheel drive, delivers more than impressive performance to the road in any speed range. The propulsion is as powerful as it can possibly be, even far beyond 250 km/h, while the constant bypass evaporation of the exhaust system causes a stir.
Anyone who accelerates the turbo all-wheel drive on the motorway will, unsurprisingly, derail their facial features given the up to 1,000 Nm of torque implemented, and only the well-contoured sports chairs with air conditioning ensure that they remain in control of the situation. The Rocket 900 can always, always wants and always pushes – wildly and yet with the precise control you love about a Porsche 911 Turbo. Just from a 911 Turbo S with this huge increase in performance that no one seriously needs, even in the league of super sports cars. But the picture in this crazy carbon dress rarely fits as perfectly as with the Brabus 900 R Rocket, of which, according to current plans, just 25 vehicles are to be produced. Later successor editions with similar performance: by no means excluded. And as with all customizations from Bottrop, there are hardly any earthly limits to the special wishes when it comes to the interior. The robust honeycomb quilting throughout the interior of the Edition Masterpiece is different from that of most sports cars and is more reminiscent of an exclusive off-road vehicle, especially on the panels and seats. The grip of the steering wheel and seat bolsters is impressive and probably improves the quality of life with prolonged use and the corresponding patina.
What the Brabus 900 Rocket R, which costs 549,192 euros, offers in addition to its magnificent performance, the unusual interior and the provocative body, is the high level of everyday use that you know from a Porsche 911 – regardless of whether it is a Turbo S or not – and on every kilometer enjoy. With this power brabus in your show outfit, you can easily go to work or on a longer tour. Including luggage. Which hyper athlete can say that?
Source: Stern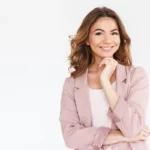 I'm a recent graduate of the University of Missouri with a degree in journalism. I started working as a news reporter for 24 Hours World about two years ago, and I've been writing articles ever since. My main focus is automotive news, but I've also written about politics, lifestyle, and entertainment.